Utilizing Mahogany Chiavari Chairs & Wedding Linens Direct from National Event Supply to Make an Event Pop!
I came across a fabulous wedding which took place at the Brock House Restaurant in Vancouver and thought it was such a beautiful event that it deserved a nod on our blog.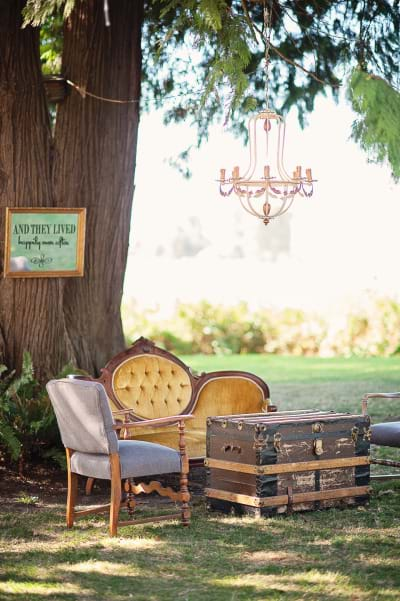 Party rental companies who also do event design or event planning will truly appreciate the little details this wedding has that makes it a truly beautiful, vintage chic wedding as the author Stephanie Weers of Style me Pretty has classified it as.
I thought that deconstructing some of the key wedding pieces using National Event Supply's products as well as others would be an interesting way to pull together new themed looks for our readers.
Instead of using the traditional rounds, the bride and groom along with their event planner Petite Pearl Events chose a different route utilizing rectangle tables. If you're hoping to achieve this same look you could use wood harvest tables covered in ivory wedding linens direct from National Event Supply.
For seating, the wedding went the traditional classic chiavari chair route. The same look can be achieved with National Event Supply's Mahogany Chiavari Chairs with Plywood Base Chiavari Chair Cushion in White.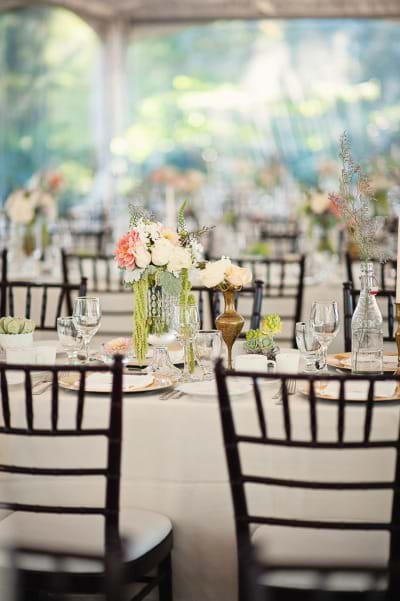 As far as wedding tableware, I'll break it down into wedding dishes, event glassware, and wedding cutlery. Wedding dishes – feature a white dinnerware set with rolled rim similar to the Hotelier white dinnerware line. The cup is so similar that I wondered if it was the Hotelier dishes!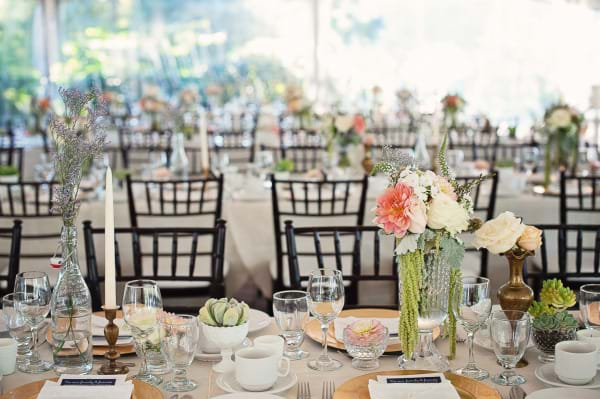 Event Glassware could be achieved with the Eclisse 11oz water glass and the Eclisse 12oz wine glass or utilizing the Serenity Crystal stemware collection should wholesale crystal stemware be a preference to the couple.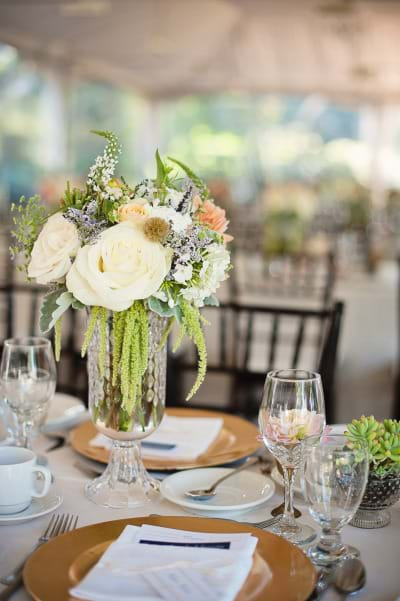 Wedding cutlery could be achieved utilizing Concord Cutlery a popular flatware line.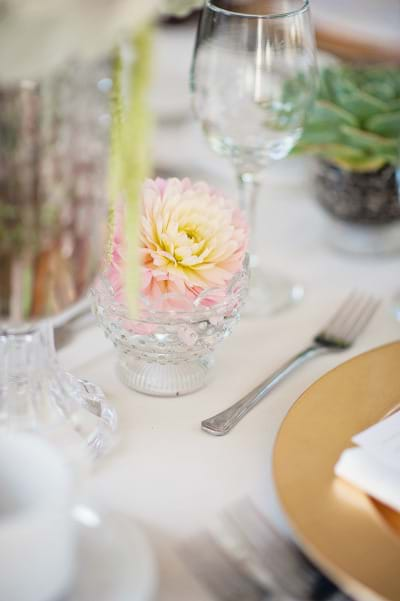 I would be remiss if I didn't mention the photographer of this event, Vasia Photography, who shot some truly glorious images all shown above.
For full details including a touching write up on the wedding, go to Style Me Pretty to read more.