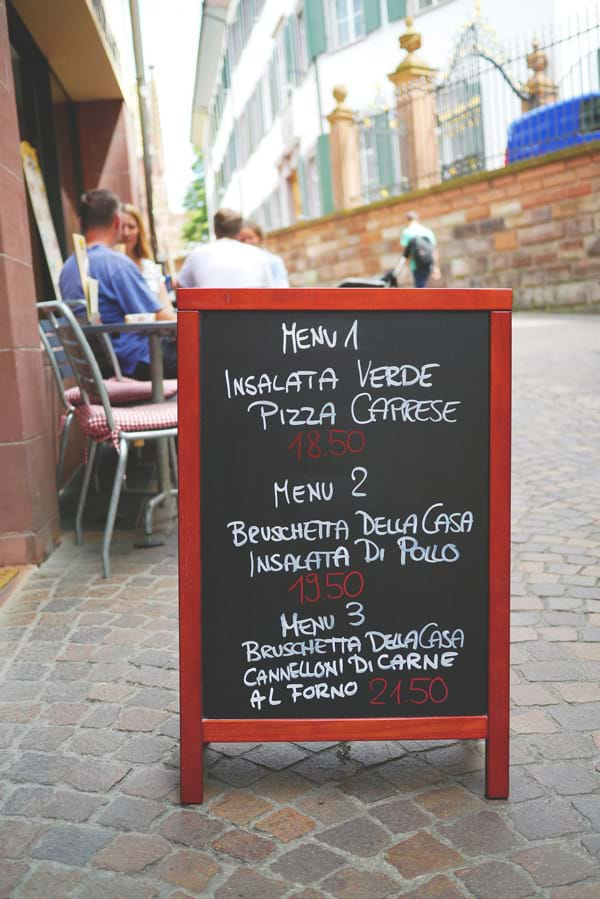 One of the most proven ways to increase your average cheque size in the restaurant business is utilizing up selling techniques both on your menu and through your wait staff. All wait staff should be knowledgeable in up selling techniques to entice customers to order more than they originally intended to spend. The key is riding the fine line between making it appear natural and upsetting the customer / making the customer uncomfortable. The best restaurants understand how to naturally work upselling into the customer service experience for an exceptional dining experience. Here are some tips and strategies to improve your profits immediately.
Specify timing and items to upsell
The easiest upsell happens with beverages and sides. For example, the server can suggest a wine pairing to accompany an entrée with or suggest additional sides that the table can share during the dinner portion. Simple methods for doing this includes describing the wine or side as a not to miss addition that would render the meal incomplete without the extra purchase. Coffee, tea and aperitifs should be offered immediately following the meal while the dessert menu is being perused. Along with these items, colder drinks and beverages should be offered in the summer time while warmer beverages offered in the winter time. Also work out your most profitable items and get your staff to try to push the most profitable items the most. You are more likely to get a lot more added to your bottom line if you're upselling the most profitable items on your menu. You can sell less of them and still make more money.
Offer Dessert before the customer has a chance to think about it
Lead with a mouth-watering description of one of the desserts that makes the dessert sound tempting as possible. If you lead with "Do you want some dessert?" this gives the customer a chance to think about it with their head and carefully weigh their options. Leading with "would you care for some of our legendary key lime pie? It has been a carefully kept secret recipe for generations featuring the creamiest key lime filling, rich vanilla bourbon whipped cream and a raspberry drizzle." Makes the sell much sexier and much more likely to tempt a person. Other ways to offer dessert includes asking if the diners want to split desserts amongst themselves or offering dessert to go. The Cheesecake Factory in the United States has made a killing offering their desserts to go. My family and I regularly are too full to have dessert but almost always take dessert to go from the restaurant. This is a great way for the restaurant and server to include an extra 5-10 dollars per person just by upselling dessert.
Make Suggestions and Assumptions
An example of making assumptions is if a customer asks for a chardonnay, assume they want the more expensive wine by asking "are you looking for the Kendall Jackson, Robert Mondavi or Santa Rita?" Also by making assumptions based on your read of the guest, you're more apt to get a higher cheque. A couple on a date is more likely to indulge in alcohol and / or dessert while a mother with her kids is more likely to want kid-friendly specials. As far as suggestions go, if you offer sizing options, suggesting the larger beverage with a nod tends to work well – with customers often forgoing their original order for your suggestion. Additionally, recommending specials using descriptive language also helps.
Upsell Equipment to help FOH Staff
Of course we can't forget the useful equipment that front of house staff can use to upsell or subliminally upsell. Tabletop tents are a fantastic way to leave beverage, appetizer, entrée and event specials on the table for diners to view. Specials printed and included in the menu cover are also a great way of promoting specials and other items you would like to upsell and a Chalkboard Specials Menu in a prominent position in the restaurant is another piece of equipment to help your staff succeed.