Many Canadians use online shopping these days to purchase household items or gifts. In fact, according to Canada Post, 76% of Canadians shopped online in 2014; a number that is sure to have increased in 2015 due to how fast we're seeing the adoption of online shopping. So when a customer orders a product off our website to either pick up at our warehouses or get shipped, it is understandable that the perception is they will receive a shipment like the below: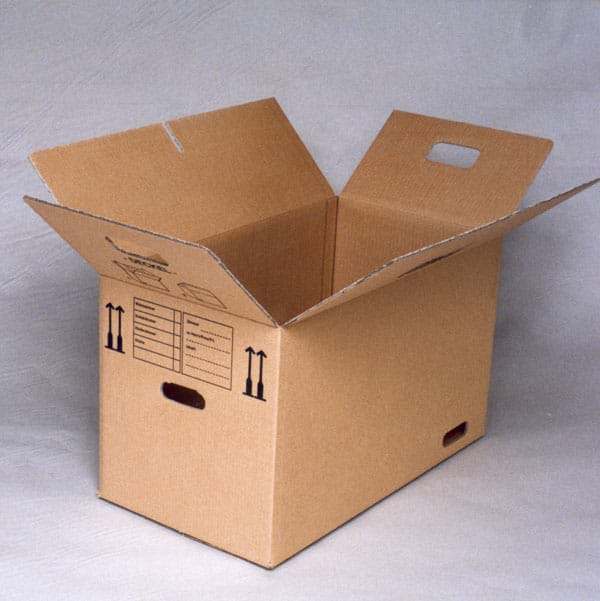 I'm going to show you just how big shipping (or picking up) special event equipment can get by using some common orders as an example.
Here are 80 white resin folding chairs: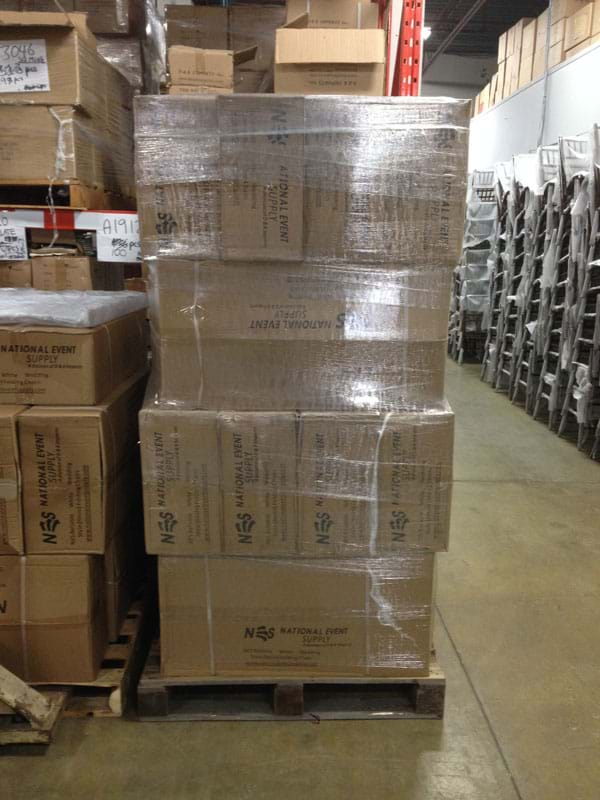 This skid measures 40" L (3ft 4") x 48" D (4ft) x 77" H (6ft 5") and weighs approximately 900lbs.
Here are 72 chiavari chairs – an average order volume would be 100 chiavari chairs: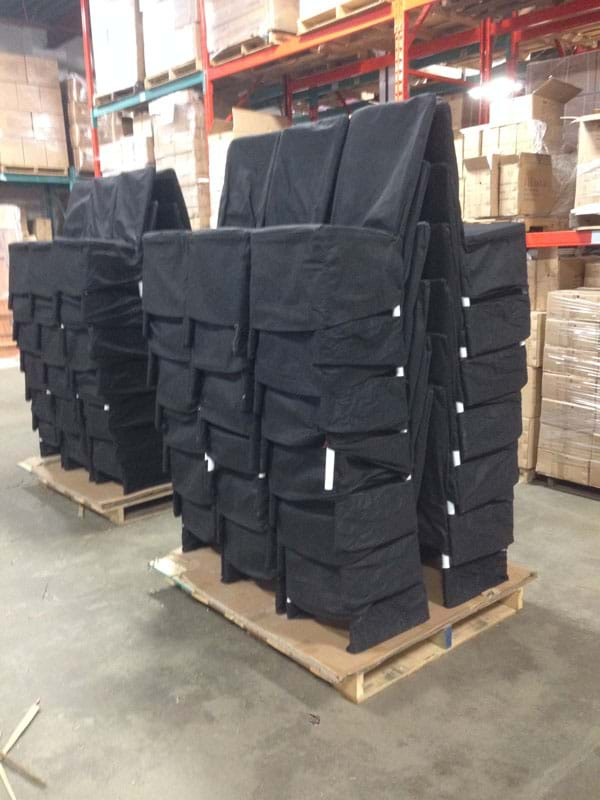 100 chiavari chairs would roughly be 3 skids of chairs, with skid dimensions of 52" W x 48" D x 81" H and weighing roughly 1200lbs each skid.
Here is 10 – 20 6ft rectangle plastic folding tables: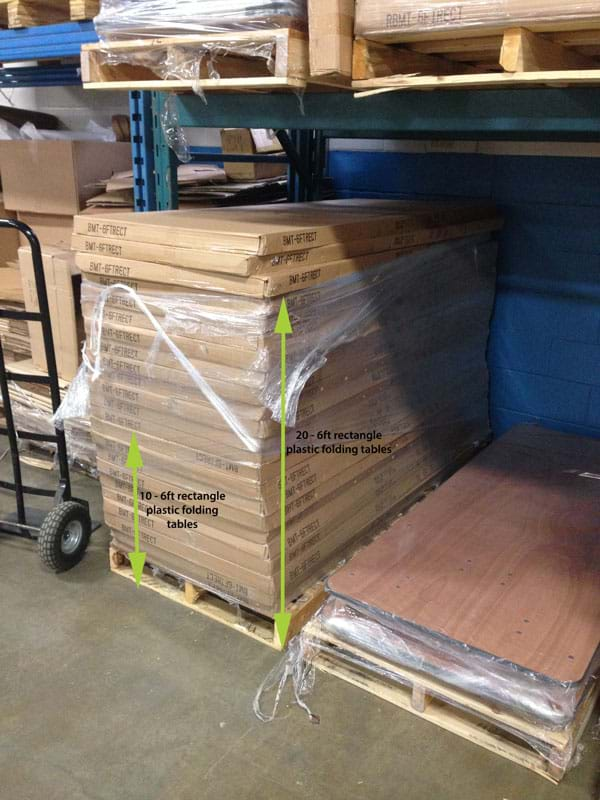 Since we generally average around 10 to 20 6ft rectangle plastic folding tables in one order, I am going to give dimensions for both quantities.
10 tables has a skid dimension of 32" L x 72" D x 25" H and an approximate weight of 370lbs. 20 tables has a skid dimension of 32" x 72" x 45 ¾" and an approximate weight of 700lbs.
The 6ft round folding tables (wood or plastic) tend to surprise customers the most. They have to be skidded on a custom-sized skid of 74" (6ft 2") x 74" so they take up 148sqft of truck space. The skid itself is 40lbs and each table is also heavy – with the wood table weighing in at 78lbs and the plastic table weighing in at 73lbs. They're a sight to behold and really the below photo doesn't do it justice.