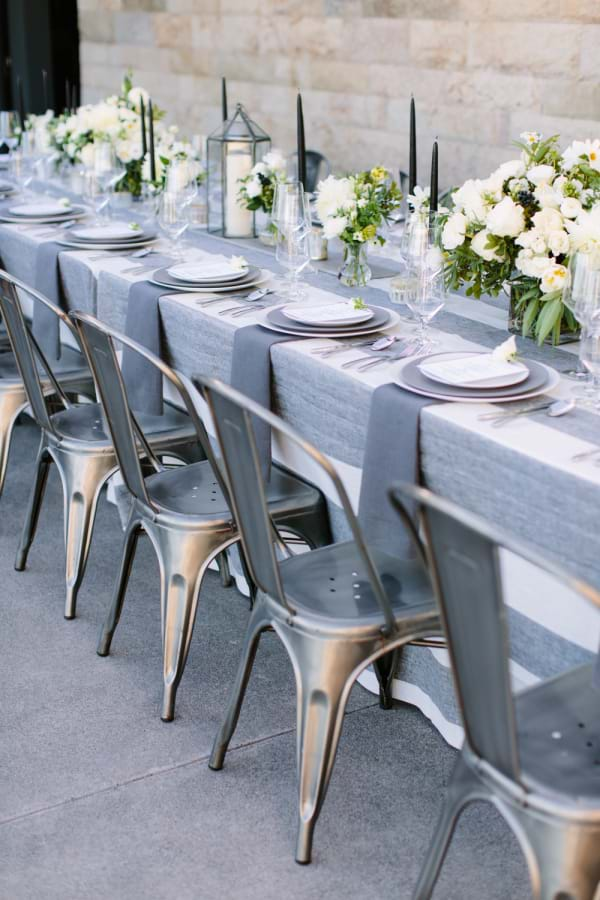 Photo Source: Style Me Pretty
You've probably seen industrial metal dining chairs before – whether at a restaurant, a café or at a rustic / industrial event. They've become insanely popular in home décor and wedding trends. What you might not know though, is that they're inspired off of an 80 year old chair from a company called Tolix. The Tolix Marais A Chair was designed by French metalworker Xavier Pauchard in 1934 and since its inception has swept the world in popularity. I'm pleased to announce that we now have in stock Industrial Metal Dining Chairs of our own – to sell to restaurants, banquet halls or party rental companies looking for a classic, simple and hardworking chair that works equally well with rustic, industrial, modern and elegant event themes and restaurant ambiances.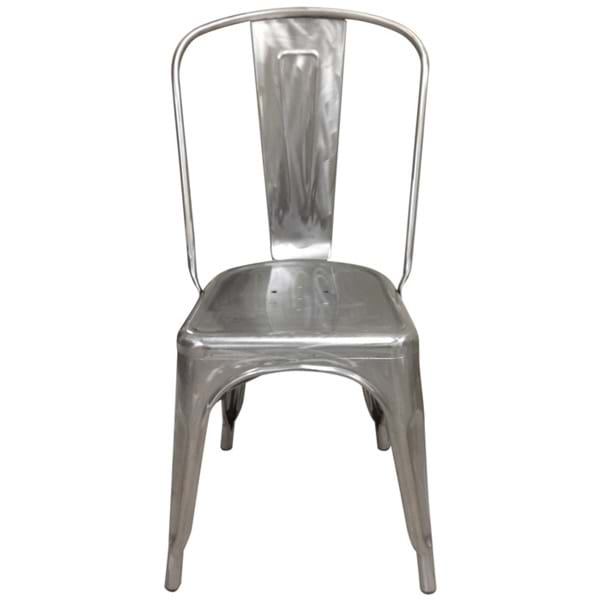 This wholesale industrial metal chair is stackable with holes in the seat for water drainage and glides to prevent floor marring. It measures 20" W x 17" D x 33 3/8"H with a seat height of 17" H and a weight of 10.2 lbs. Pricing starts at $89.95 with volume discounts dropping dramatically after 100 chairs.