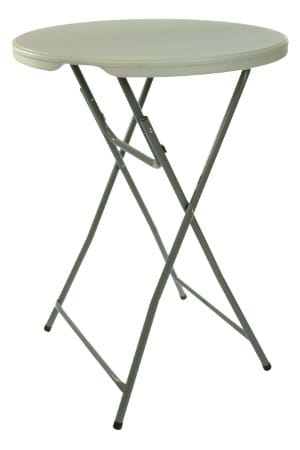 We just received the first of eight containers that we are expecting this month in our docks. This container, like every other container we receive was loaded to the bursting point with NES Reliable Plastic Folding Chairs and NES Reliable Round Plastic Folding Cocktail Tables.
Over the next few days, our sales team will be going through our back-orders and making calls to people who ordered chairs and tables when they were out of stock. I know we have a hefty backlog of High Plastic Folding Cocktail tables to go out so both our warehouse team and our sales team will be busy. We do try to call everyone before we ship out backorders, so if you haven't heard from our sales team, please don't hesitate to give us a call to see what the status of your order is.
If you've placed an order for a product that is currently on backorder, we try to let everyone know when containers have arrived using Facebook and Twitter. We hope that you'll like/follow us and contribute to the conversation.
In hopes of contributing to the converstaion, over the next two or three months, National Event Supply will be sticking to a more regular blogging schedule. We have exciting things planned. We'll be introducing product videos, examples of our products in action, and we will be looking for feedback on new products that we are thinking about adding. We hope that you will follow along, contribute to conversation and find it of value.
See you around!