In the past month, we introduced the addition of 3 new spandex event linens: 24 inch spandex cocktail table covers, spandex chair covers, and 30 inch spandex cocktail table toppers. We've now rounded out our spandex cocktail table cover inventory to include a 3rd size for our cruiser tables.
I'm pleased to announce we now have 36 inch spandex cocktail table covers in stock.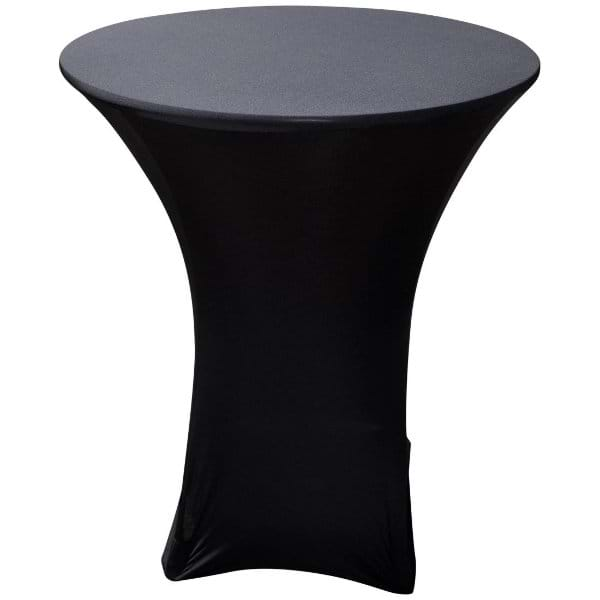 Available in black, white and ivory, these spandex cocktail table covers fit cruiser tables that are 42 inches high, have a 4 pronged X base and a 36 inch diameter round tabletop. They're a fantastic addition to any event space for cocktail receptions and can be dressed up with multi-coloured sashes and bling.
If you're interested in receiving a quote including shipping for our 36 inch spandex cocktail table covers: