With the restaurant industry as crowded as it is, differentiating your establishment based on your food plating could give an extra edge against the competition. Crystal martini glasses are a versatile tool that can be used with a rectangular platter or flat round plate without a rim to wow your guests into becoming evangelical customers or at the very least repeat customers. Everyone can use some additional sources of inspiration – so without further ado here's some restaurant menu items that should get your creative juices flowing!
What about a new take on an old classic? Rochester University, ranked one of the best universities for food, offers mashed potato "martinis" with fried chicken and barbeque sauces to students.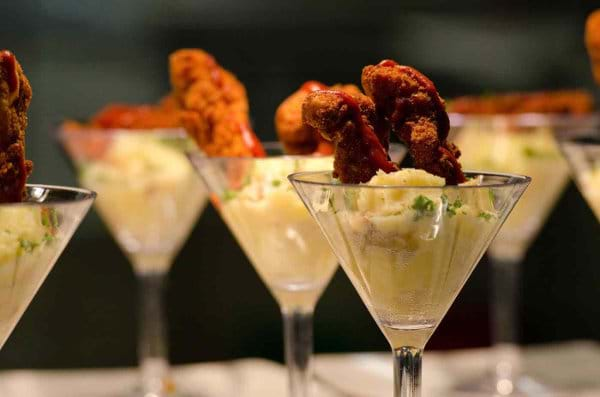 Photo credit: Rochester University
Use crystal martini glasses as a way of presenting individual brownie trifles to your guests as a dessert option. Full recipe for this lovely dish available at Better Homes and Gardens Magazine website.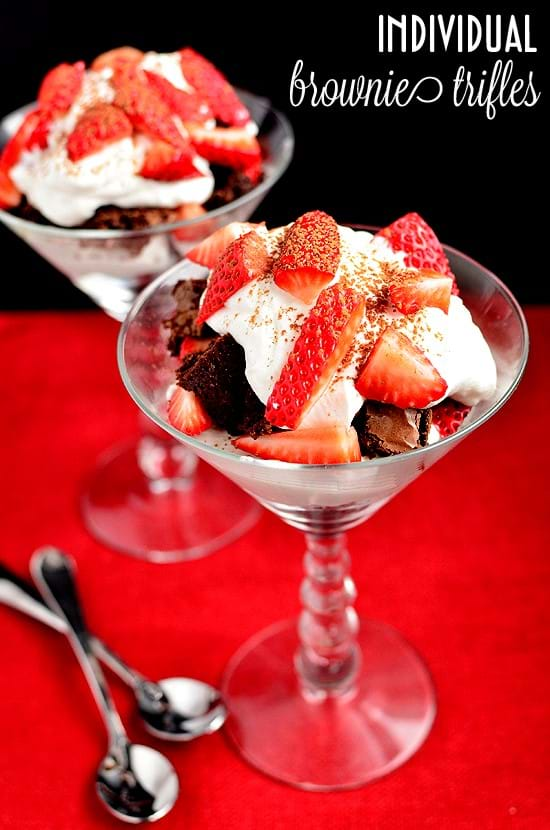 Photo credit: Better Homes & Gardens Magazine Delish Dish Blog
LJC Restaurants in the Philippines have introduced six new appetizers to their menu, one of which is a fried breaded shrimp with creamy aioli in a crystal martini glass. Martini glasses are often used for shrimp cocktail, however this is a different take on the traditional non-breaded shrimp with marinara sauce.
Photo Credit: LJC Restaurants
What about offering a soup served in a martini glass with some warm breads as a compliment? Food Network and Celebrity Chef Giada De Laurentiis vamps up a Watermelon and Cucumber soup with a spike of Vodka! Recipe and video located here.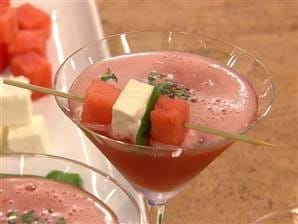 Photo credit: Today Show and Giada De Laurentiis
Then there's this restaurant offer, straight out of a molecular gastronomy dinner put on by Bravo! Restaurant in Kalamazoo, Michigan. The chef served among other innovative wonders, a Smoked Salmon filet under an inverted martini glass with Cucumber Gelee, featuring lingering applewood smoke.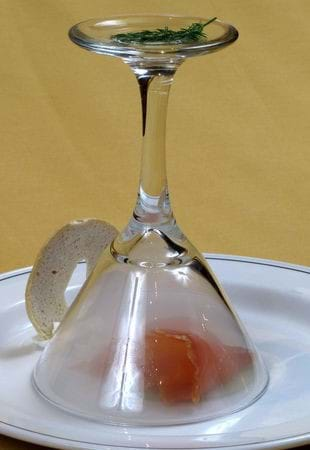 Photo Credit: Bradley Pines | Kalamazoo Gazette
I hope that some of these dishes stir your creative juices and start you thinking about all the innovative ways you can showcase your food using a crystal martini glass.
If you're interested in a quote for our 7oz crystal martini glasses