In the past month, we introduced the addition of 3 new spandex event linens: 24 inch spandex cocktail table covers, 36 inch spandex cocktail table covers, and 30 inch spandex cocktail table toppers. We've also added wedding chair covers to our inventory – stocking polyester chair covers and spandex chair covers for banquet chairs. We've been continuing to add additional event tablecloths to our inventory with the addition of yet another!
I'm pleased to announce we now have 6ft fitted table covers in stock.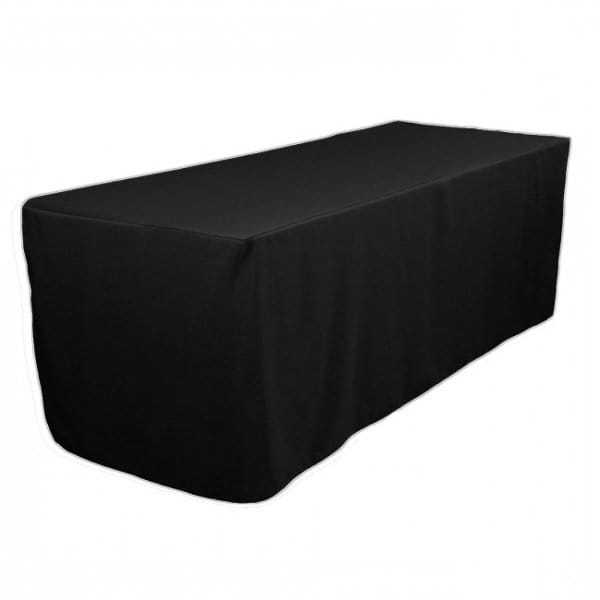 Available in black and white, these spandex cocktail table covers fit wood or plastic folding tables with tabletops that are 72 inches (6ft) by 30 inches wide and 29-30 inches high. They're a fantastic addition to any event space for registration desks, buffets or display tables. Caterers also love them as they provide easy access to storage space via a vertical slit on one side of the tablecloth.
For more information or if you're interested in receiving a quote including shipping for our 6ft fitted table covers: