Our Folding Bar Chair is one of our most popular folding chairs and definitely a great seating option to accompany our plastic folding cocktail tables. Because of this, party rental companies and organizations who regularly exhibit at trade shows have been buying our folding bar chairs in droves. One of the biggest challenges for party rental companies in particular was the lack of a cart/dolly to properly transport these chairs.
I'm pleased to announce we now have a folding bar chair cart in stock in our Vancouver and Mississauga warehouses.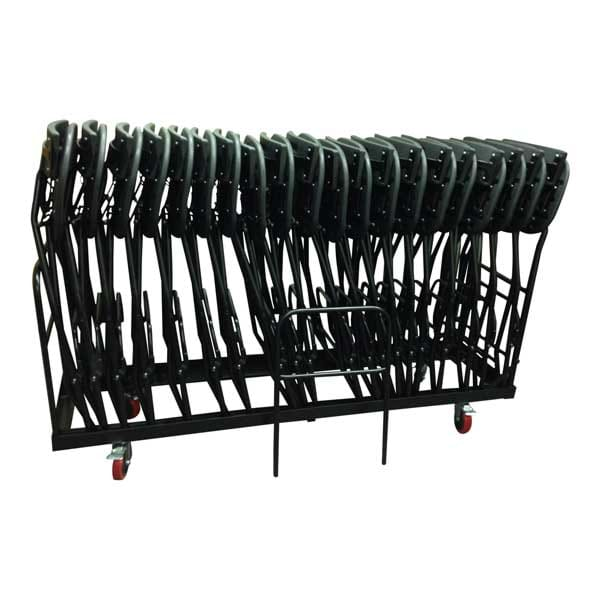 With a width of 19.5" and length of 77", this folding bar chair cart can fit through a standard width door with ease. The previous iteration of this bar chair cart had to be completely stocked to its maximum quantity of 18 chairs in order for the chairs to stay secure – if there was less than 18 chairs, the chairs would fall down and potentially fall out of the cart as well. This cart allows bar chair quantities of 4, 8, 10 or 20 chairs thanks to the removable and repositionable middle bar. The folding bar chairs are set up vertically instead of the chairs being laid horizontally and feature swiveling and locking wheels for maneuverability.
If you're interested in receiving a quote for our new folding bar chair cart including shipping: