With the exception of our spandex cocktail table covers, we've been stocking all sizes of tablecloths in three colours—white, black and ivory. Our customers have loved the quality of the tablecloths and our wide range of sizes, but they have consistently asked us for more colour options. We talked with numerous customers and the most common colour requested was navy blue tablecloths by a wide margin. I'm pleased to announce that, effective immediately, we now have navy tablecloths in stock.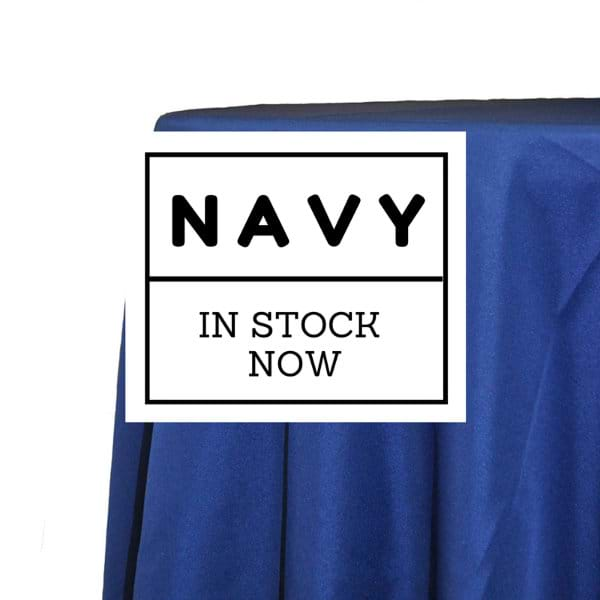 You can purchase a navy blue tablecloth in the following sizes:
60 in x 102 in rectangle polyester
60 in x 126 in rectangle polyester
90 in round polyester
108 in round polyester
30 in spandex cocktail table cover
30 in spandex cocktail table topper
Our polyester tablecloths are 180 gsm polyester fabric featuring a surged hem and seamless design. Our spandex table covers are 190 gsm spandex fabric also featuring a surged hem, with reinforced boots to avoid any ripping.
If you're interested in a quote including shipping for any of the above sizes: