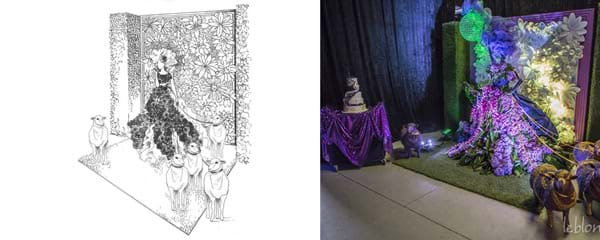 Photo Source: Décor n More – 2015 BizBash Event Style Award Finalist for Category: Best Floral Design for an Event / Meeting
Award recognition is one way to not only gain industry notoriety but also to gain valuable proof of your company's awesomeness – without having to toot your own horn. Before I got into marketing I thought judges chose companies for awards by scouring the internet. But it turns out, that you need to create your own buzz – and part of that starts with entering your company for as many awards programs as possible.
The BizBash Event Style Awards is an annual event that allows venues, caterers, conference organizers, marketing companies, AV companies, event décor companies, floral companies, etc to showcase their most braggable finished product. With the amount of time, energy and money that goes into creating these experiences, why not submit a special event to be recognized for its creativity, innovation and excellence. The award submission deadline has been extended until August 28th with the winners announced on November 15th at the BizBash Live: The Expo event in New York.
To see the awards categories, rules, past winners and to submit your application, head on over to the BizBash Event Style Awards home page.