Stemware is a notoriously tricky product to transport when you're a party rental company or caterer. Because of its delicate nature, and a need to ensure breakage doesn't occur, finding the best transportation methods when taking glass and crystal stemware offsite to an event is so important. We've rounded up the best methods for transporting stemware so you can figure out what method best supports your business needs. Read on to learn more:
Glass racks come in two different materials – wire and plastic. Wire glass racks similar to Ten Strawberry Street's below are designed to keep glasses safe when being transferred from one event to the next.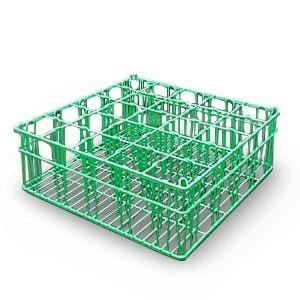 They are also designed to be used in the dishwasher, so you can store, transport, and wash your glass stemware all in the same unit. They need to be wrapped to avoid contamination of bugs or dust.
Plastic glass racks like the ones below, are also designed for safe transport of glass stemware. They are a little heavier than wire glass racks but provide built in protection against bugs or dust. They are also dishwasher safe so they can go from storage of the glasses to transport to an event to the dishwasher to be washed.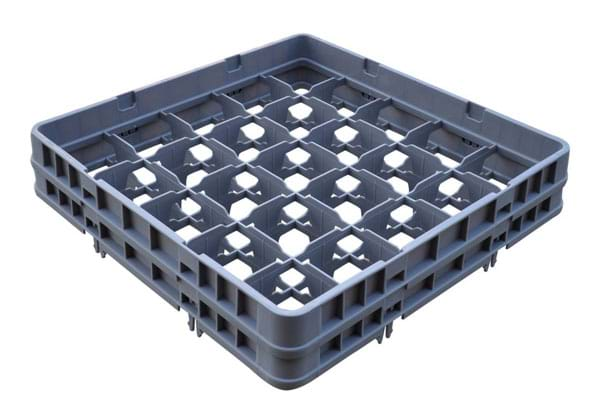 Cheaper than the wire or plastic glass racks, catering boxes are another option party rental company's use for transporting stemware. These are lighter than wire glass racks and made of strong, durable polypropylene plastic corrugated material. These will not last as long as wire or plastic glass racks but tend to be almost half the price. They are open to contamination and party rental companies tend to wrap them with saran wrap to ensure dust and bugs don't get in.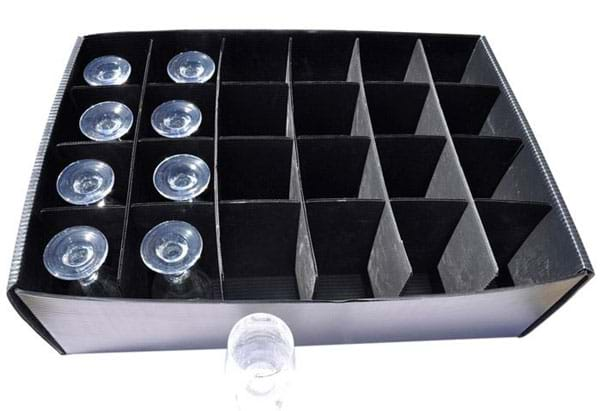 If you're interested in a quote including shipping for our catering glassware boxes or plastic glass racks: