Chairs in arenas, theatres, stadiums and auditoriums are a great way to optimize the amount of guests or attendees you can get into a venue. Oftentimes though, these chairs are extremely expensive and are fixed to the venue, limiting the different ways and configurations a venue can be used for (i.e. for weddings, intimate concerts, events featuring lounge furniture + dance floors + banquet layouts). But if you're looking for seating options instead of a fixed folding chair like auditorium seating, what solutions exist out on the market that keep folding chairs together in rows but can be easily deconstructed and stored after an event?
I'd like to introduce you to a small and unassuming chair accessory called the chair ganging clip.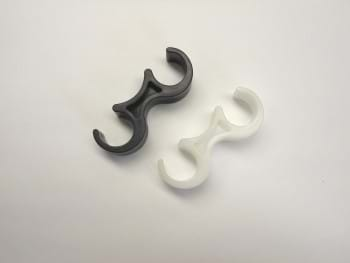 These ganging clips fit onto plastic folding chair legs just below the seat back and at the bottom of the legs just above the chair feet to keep the folding chairs together in a row.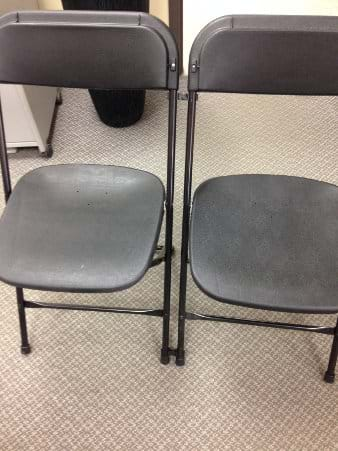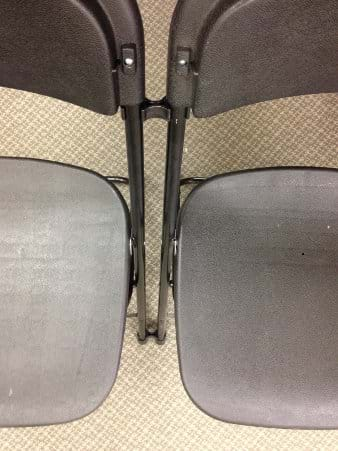 They make it easy for event coordinators or their staff to set up folding chair rows in any venue imaginable and then easily deconstruct the set up after the event is finished for easy storage. For event venue managers or owners, they are a cost effective way to free up as many different configurations as possible for your event venue. Your venue has the ability to cater to multitudes of different event styles because of this ingenious little product.
I would recommend finding chair ganging clips that are of a similar colour to the folding chair legs of your event as then they blend into the chair itself and allow the event décor to be the main visual instead.