The special event industry is made out to be a glamourous lifestyle full of parties but event rental and event venues know that there are times it can be nothing like what outsiders expect. An overlooked and often forgotten drawback is the amount of cleaning and maintenance that needs to go into rental inventory and event venue products to ensure they meet stringent customer needs. One of the worst things to clean on anything – Red Wine. Makes me cringe just thinking about staining something with it. But it is for that very reason that I decided it was time to stain a vinyl Chiavari cushion with the stain of death and then attempt to clean it. Here's how it all went down.
1. I poured (while cringing) remnants of a red wine bottle onto a white vinyl Chiavari cushion.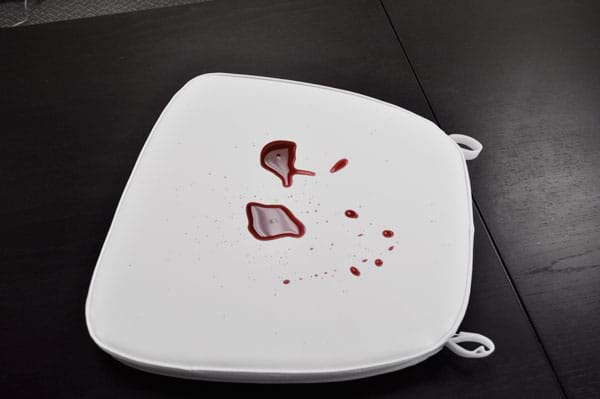 2. I then let the wine stay on the cushion for 2 hours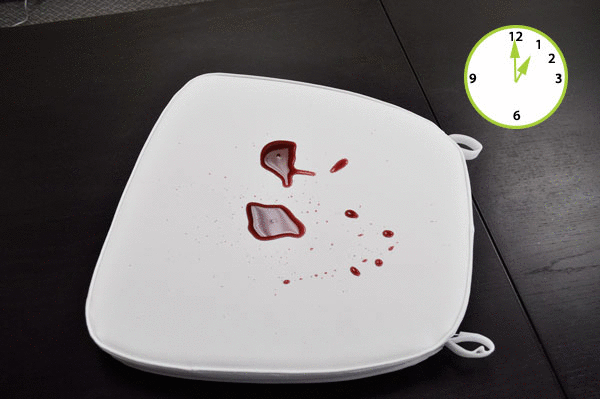 3. I wiped the wine off the cushion and proceeded to let it sit untreated for 2 days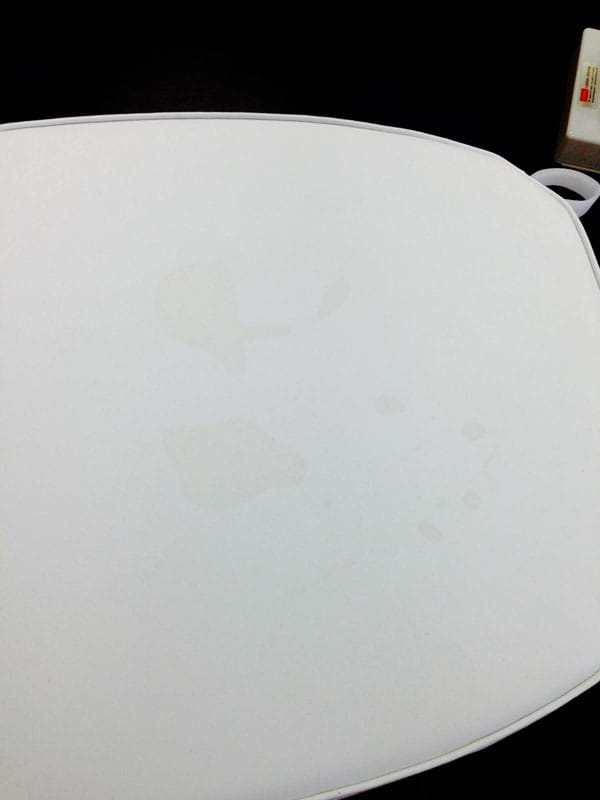 4. I took a Mr. Clean Magic Eraser damp with water to the cushion – this seemed to get the darker small stains out but the larger stains lasting yellow marks on the vinyl.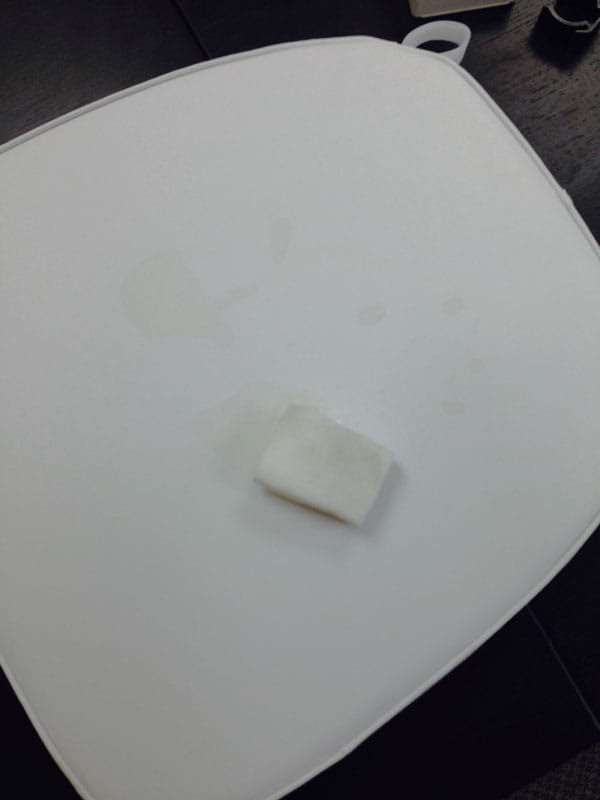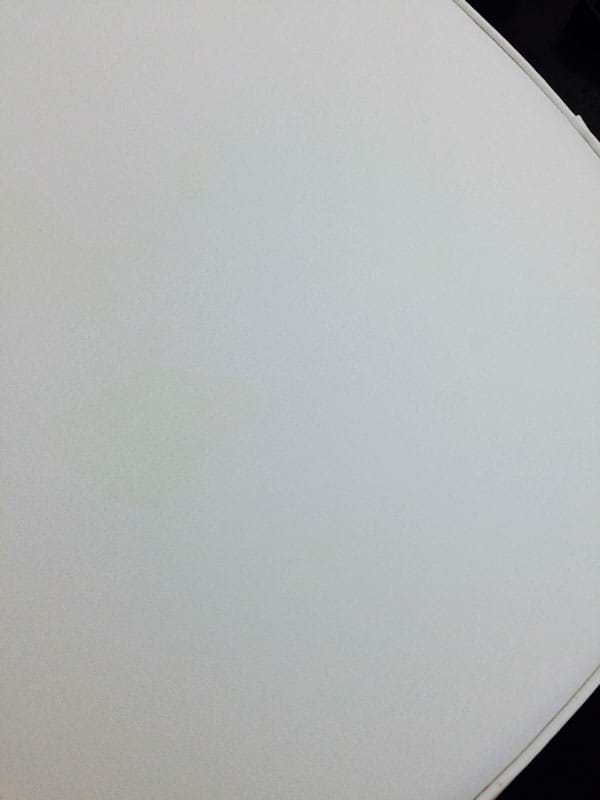 5. I decided to try another step and gather the following materials: a clean white rag, bleach and the stained cushion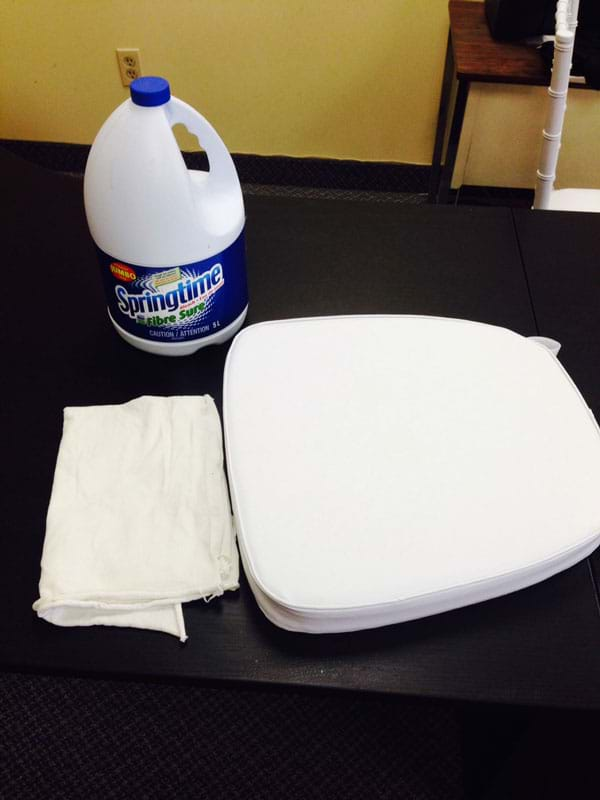 6. I made a solution of ½ cup of bleach with 2 cups of filtered water and put the rag in it to soak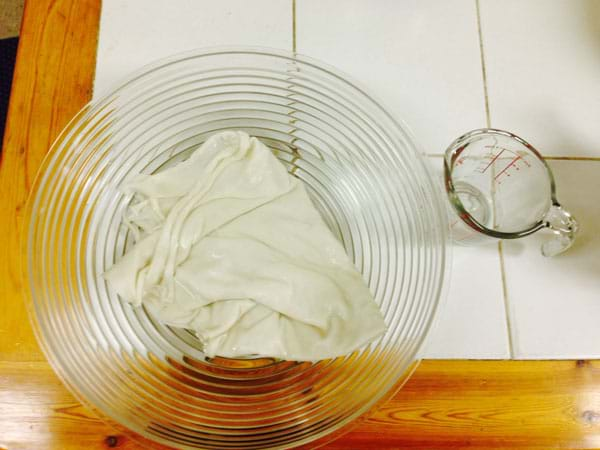 7. Once the rag was fully soaked I wrung it out so it was still wet but not dripping and lay it on the stained vinyl for 1 hr.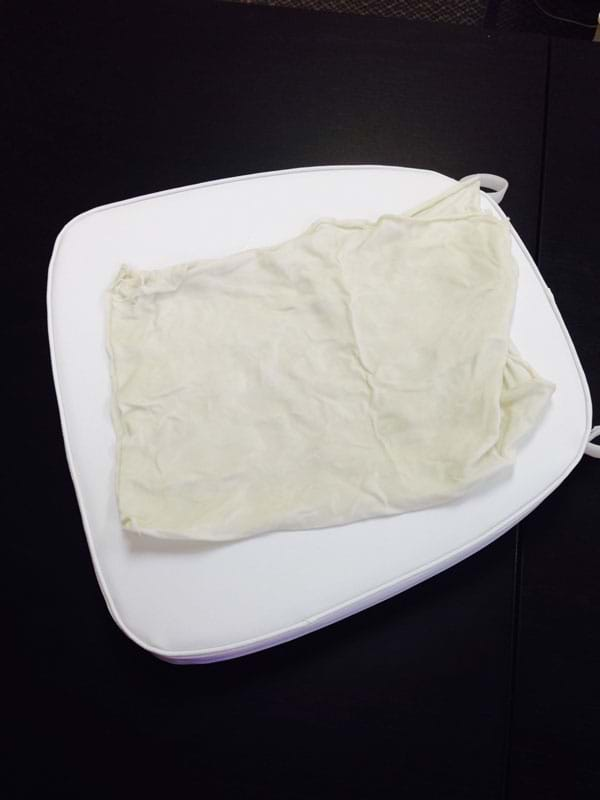 8. DING! Once the hour was up I took off the rag, wiped the cushion down and it looked as good as new