It's no big secret that the event venue space is extremely competitive. In the Greater Toronto Area alone there are over 2000 event venues for event and meeting planners to choose from. Being able to differentiate your venue from the pack and create a memorable site visit helps keep your site top of mind with your target market. A sales & marketing coordinator at a banquet hall posed a question on LinkedIn asking fellow industry professionals what a good giveaway would be besides just the standard portfolio / brochure. Here's what some of the commenters had to say: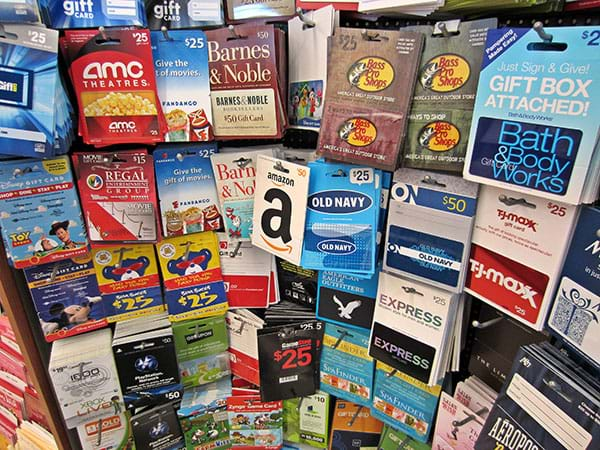 If you have a separate restaurant onsite, a gift card for a free meal or free appetizer / dessert with entrée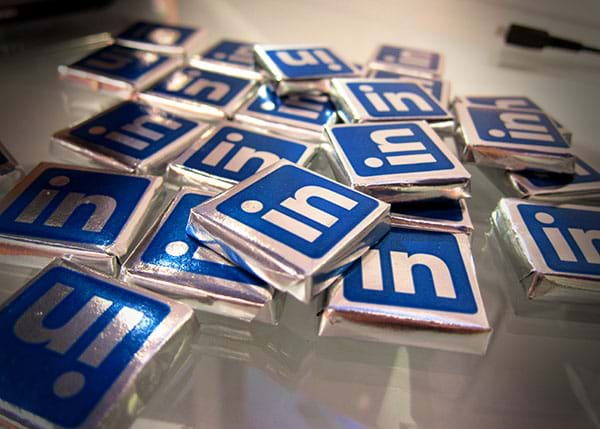 A small bag of chocolates or snacks to go – even better are chocolates branded with your logo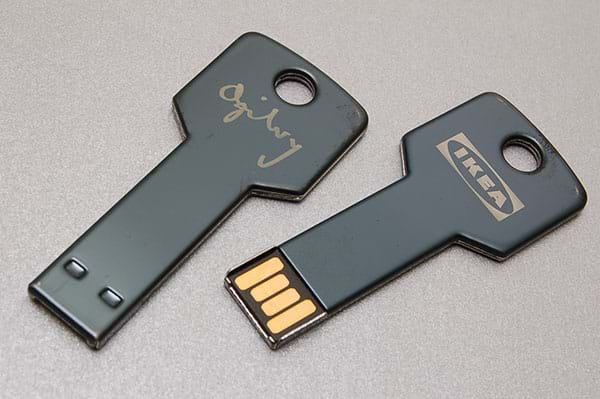 A custom USB flash drive is a great way to share a creative presentation with your guests that they can check out later and re-use the drive in the future.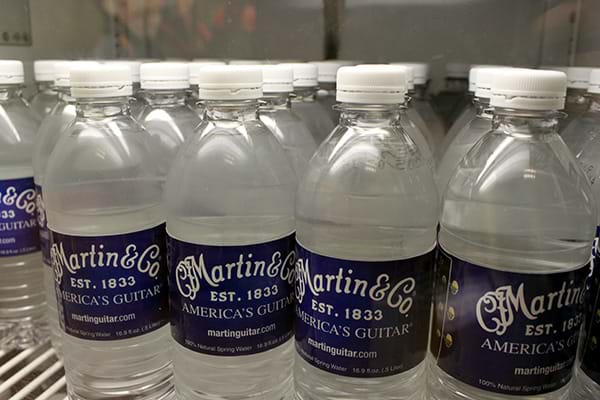 Custom labeled bottled water makes a great giveaway item and promotes your brand or event relatively inexpensively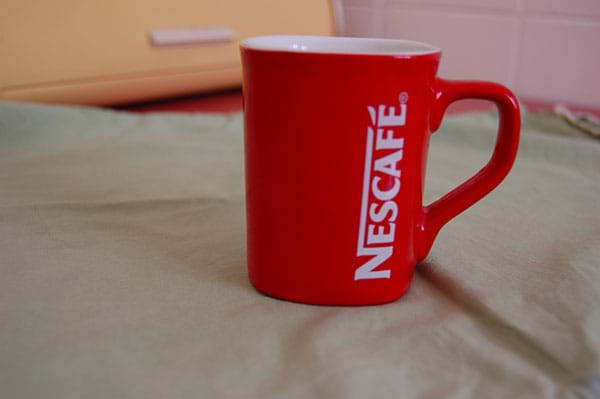 I think a mug is always a good gift, they're going to go back to the office and leave it on their desk, so when they have an event to plan they'll see it and think of you.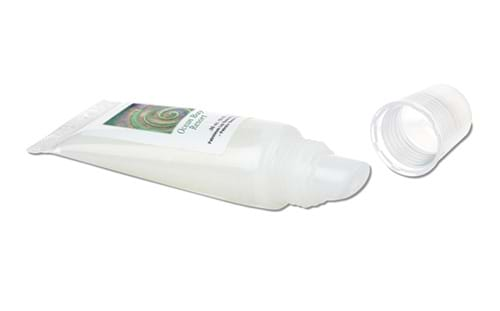 Photo Source: 4imprint.ca
Breath spray or chap-stick with your logo is a good gift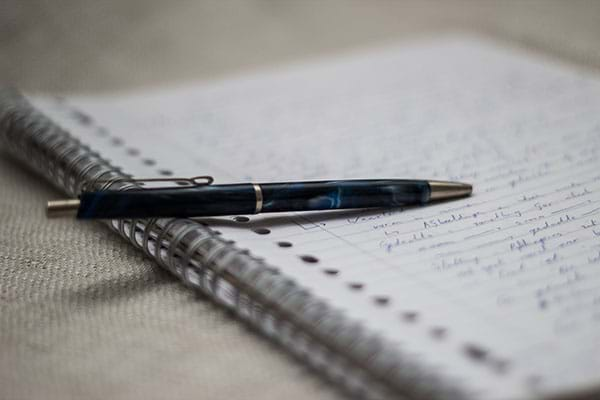 A nice recycled pad and pen.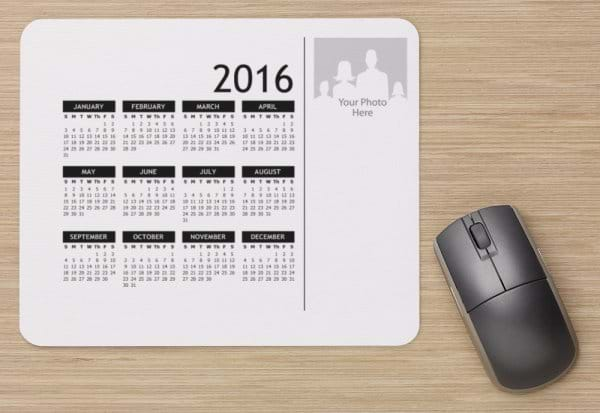 Photo Source: Vistaprint.ca
One Item we have had luck with is a custom printed mouse pads. You can target any promotion you want to. We use it to promote our take home dinner program. Even with the new optical mice you still need to use a pad. We make the message very short and sweet along with the easiest way to contact us.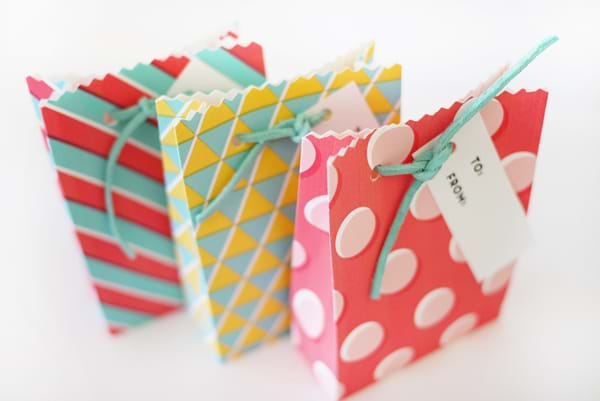 Photo Source: Oh Happy Day
A goodie bag for their drive or flight home filled with small snacks with custom wrapping with your logo, small juice or water bottle again with your logo and a little something that they can use over and over with your logo, such as a pocket lint brunch, compact mirror, sanitizes, or note pads.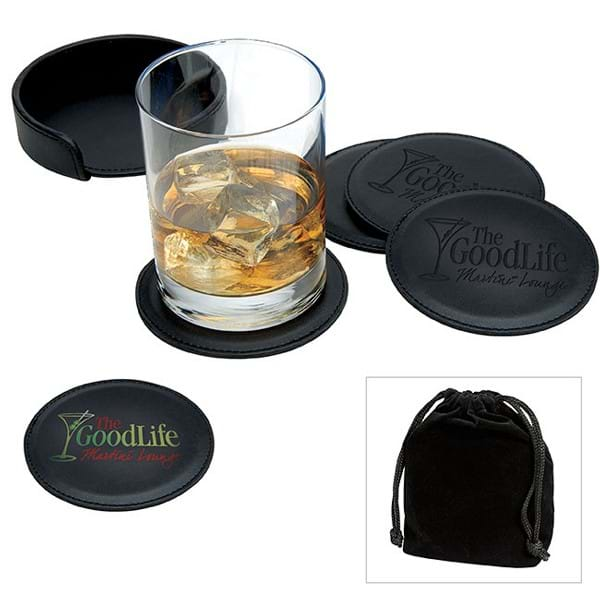 Photo source: Ovation Group
A leather coaster with your logo on it for their desk.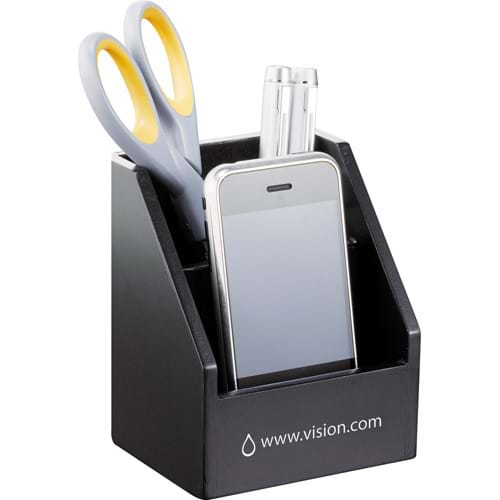 Photo source: Ovation Group
A desktop multi pen holder.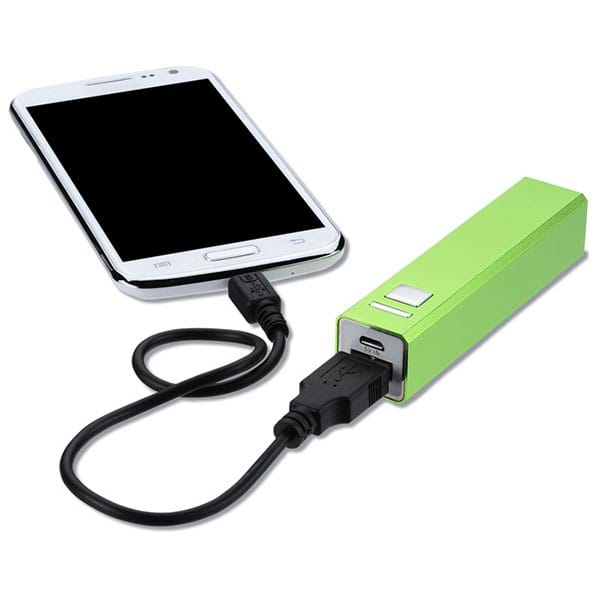 Photo Source: 4imprint.ca
In thinking more about what event planner's need, my suggestion is handing out on-the-go phone chargers such as this one. Event planners and meeting organizers are constantly on the go and don't always have an office / home base to always dock at. Being able to provide this helpful and considerate giveaway may give you the edge you need to win their business.