What you should receive:
(4x) Swiveling and Locking Wheels
(1x) Main Handle
(2x) Mid/End Handle
(1x) Base Cart Unit
(16x) Hex Bolts – 1/2 inch
(16x) Nut – 1/2 inch
(32x) Steel Washer
(4x) Bolt – Hex Key
(4x) Nut – 10mm
(2x) Bolt Long – Hex Key
(2x) Steel Plate
(2x) Two Sided Wrench
(1x) Hex Key
Recommended Tools (Not Included, Not required)
½ inch Wrench (or Ratchet)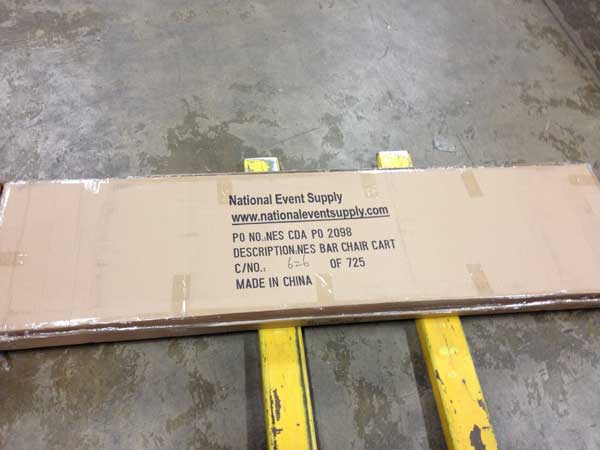 Step 1:
First unpack the box to ensure you have received all of the parts. The master pack will include a box inside containing the wheels, bolts and washers, two wrenches, along with the handles and base cart unit. (If you haven't received all the parts, please let us know by calling 1-800-827-8953 or contacting sales@nationaleventsupply.com). Once this has been confirmed you can start to assemble the cart.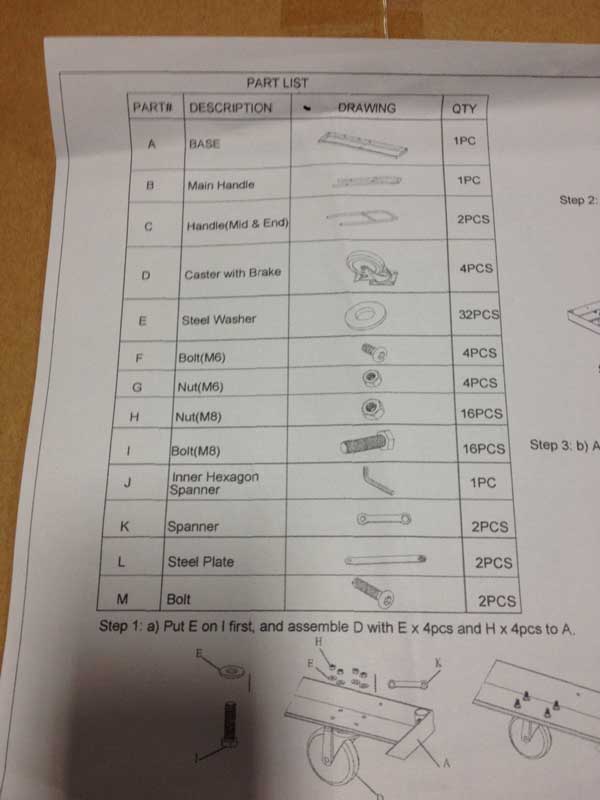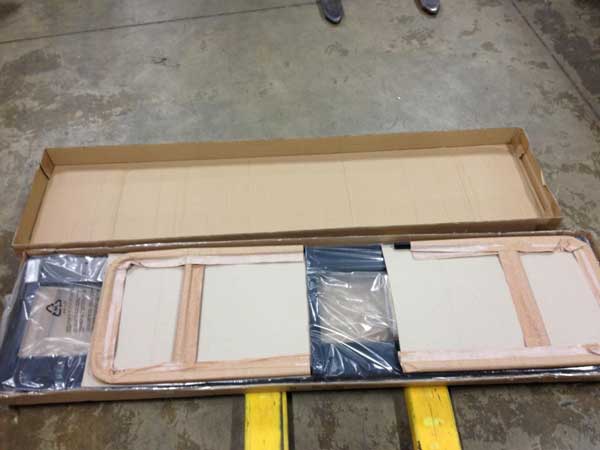 Step 2:
Flip the cart over so that the flat side is facing up, this is the bottom of the cart. Place the weeks over the predrilled holes. Note that all of the wheels are identical so you do not need to worry about which wheel goes on the forward or back position of the cart. *Important – Ensure that the head of the bolt is facing the wheel like pictured*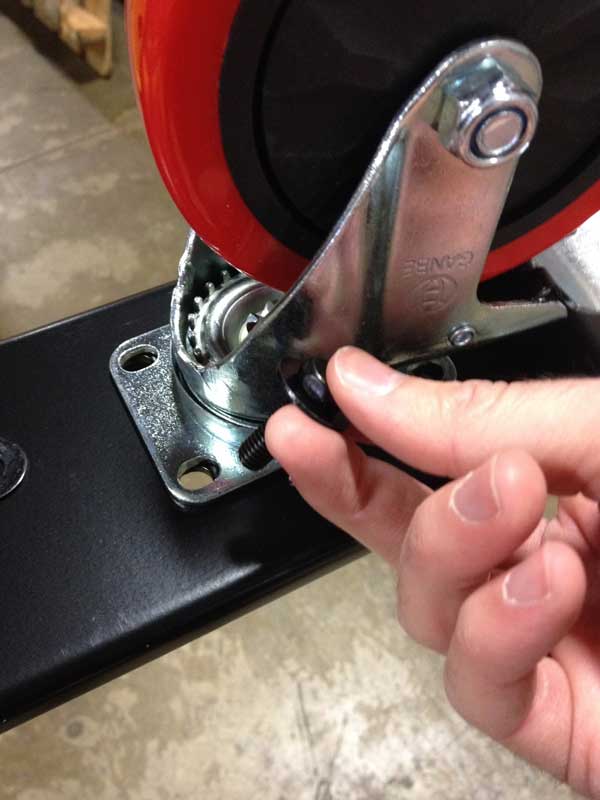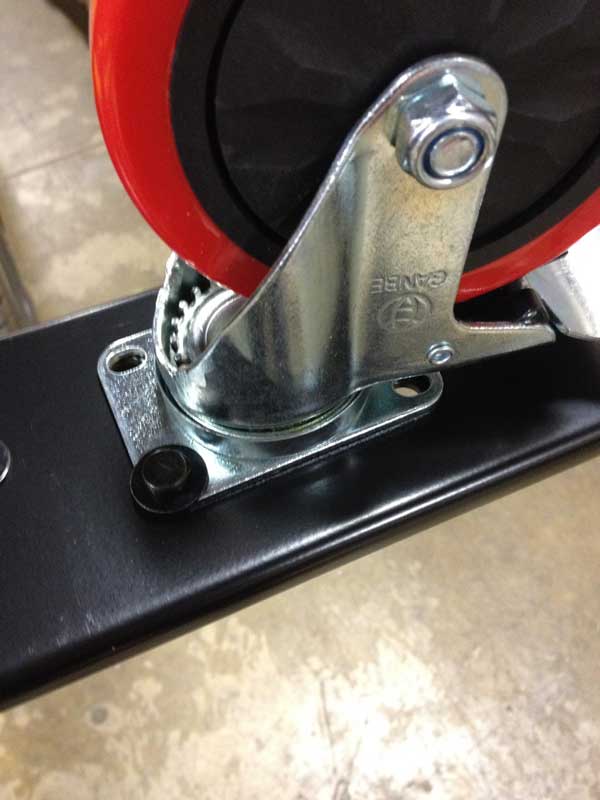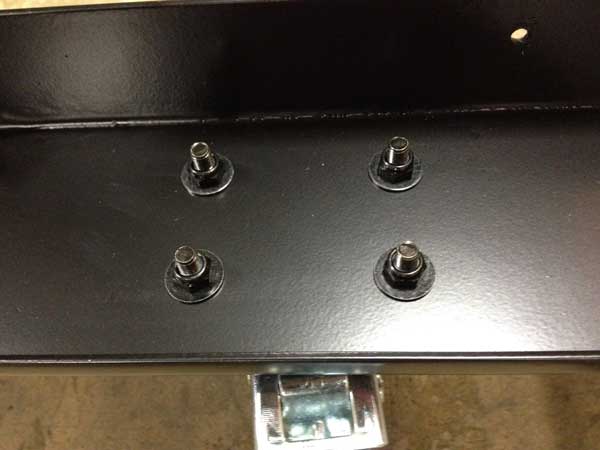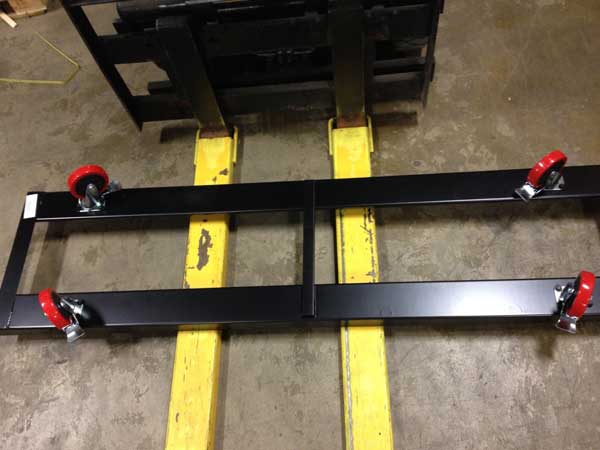 Step 3:
Flip the cart upright.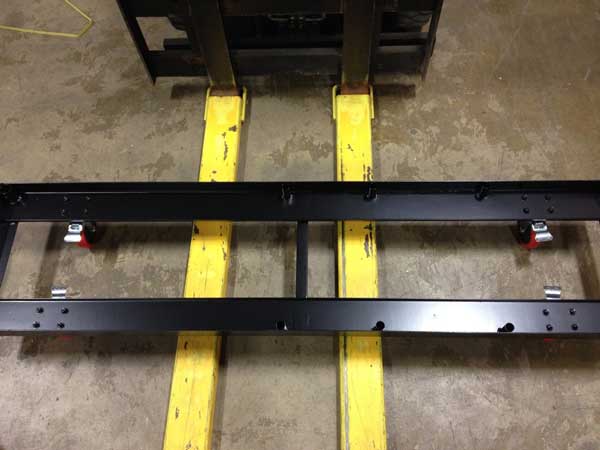 Step 4:
Place the main handle at the end of the cart, top should bend away from the body of the cart so your hands can safely hold the handle while the cart is loaded. Note the main handle will only fit on one end of the cart. Attached the steel place/support bracket with the dimbled hole on the handle. Use the long bolt to attached the bracket to the handle, use the supplied wrench and hex key to tighten bolt.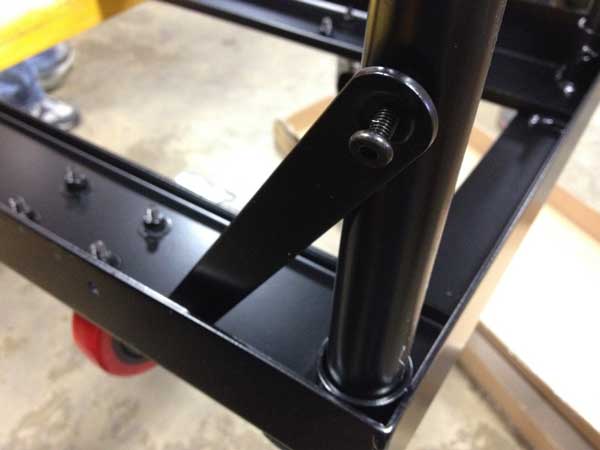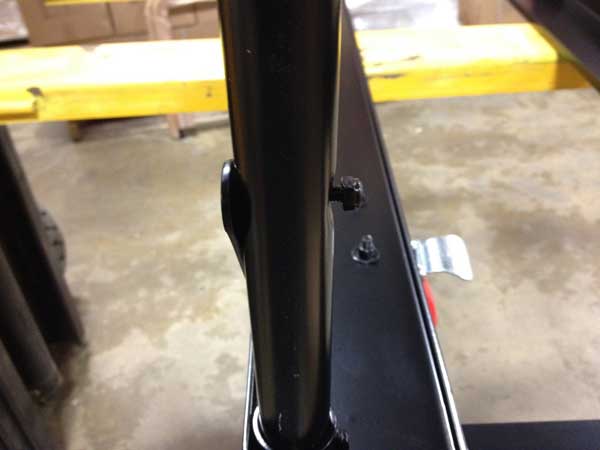 Step 5:
Use the short bolt to attach the bottom of the support bracket to the cart.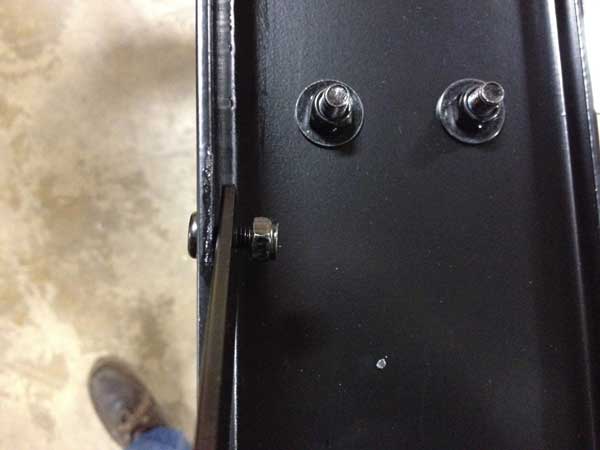 Step 6:
Use the two remaining bolts to secure the handle at the base.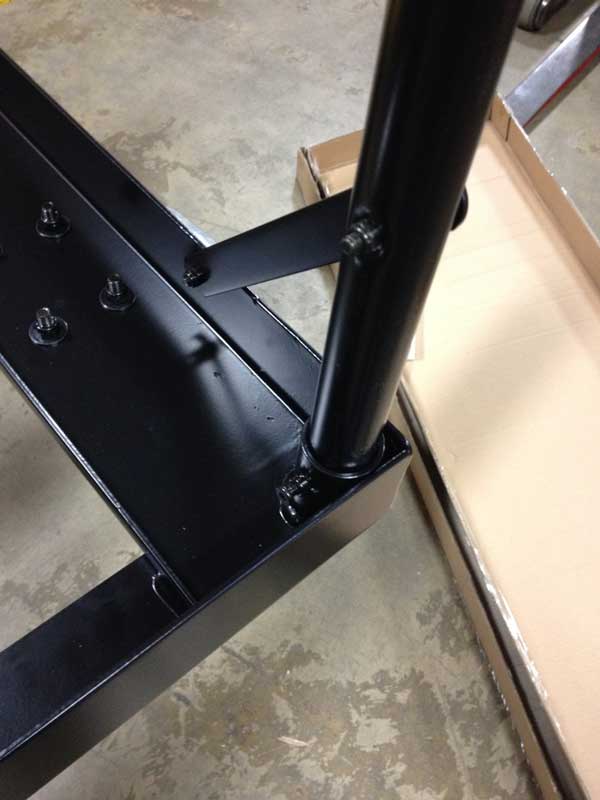 Step 7:
Place divider handles in provided slots.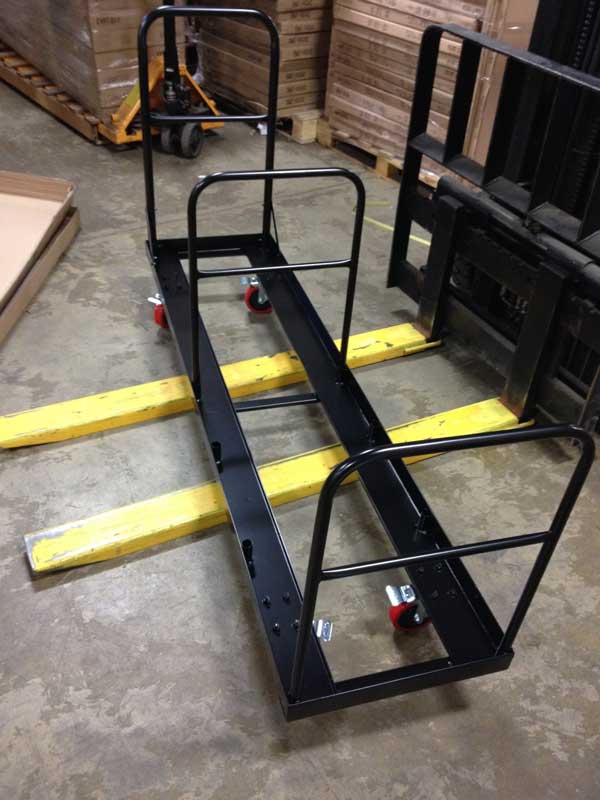 You're all set and ready to load your folding bar chairs with 4, 8, 10 or 20 chairs!