Banquet chair dollies are the perfect way to transport banquet chairs between the storage room and your event venue's different rooms. Perhaps you already own multiple or just one banquet chair dolly, or perhaps you don't own any – regardless of whether you own one or not – the number one question you're bound to ask yourself when looking for a dolly is "how much does a banquet chair dolly cost?" Below will detail the approximate cost to budget when looking to purchase a banquet chair dolly in Canada.
Banquet chair carts range in price from $49.95 - $130.95 CDN. The range in price is due to three different style variations and different materials in use.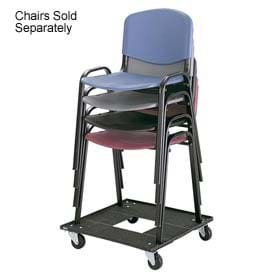 Picture Source: Global Industrial
Stack chair carts which are rolling carts without handles should be available within the lowest range of the pricing. They fit up to 15 chairs on them but can sometimes be hard to maneuver given the lack of handle.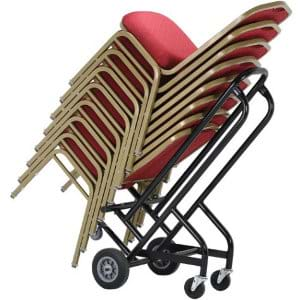 Picture Source: PS Furniture
This style of banquet chair dolly can be tipped back and should be available at the higher end of the price range. They fit up to 10 chairs at one time on the dolly.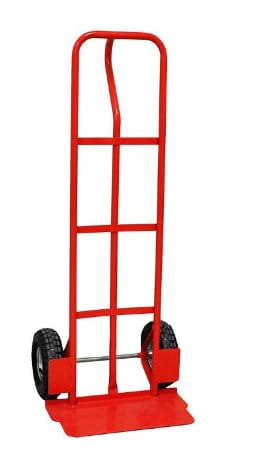 This third type of banquet chair cart/dolly is towards the high end of the pricing range with options to have two different kinds of wheels included: regular wheels (pneumatic) and wheels with no air that make it easier to transport the chair cart across grass. It fits 7 chairs per dolly.
Hopefully this article helps you figure out the approximate price you should budget for each banquet chair cart you'd like to purchase.
If you're interested in a quote including shipping to your location: