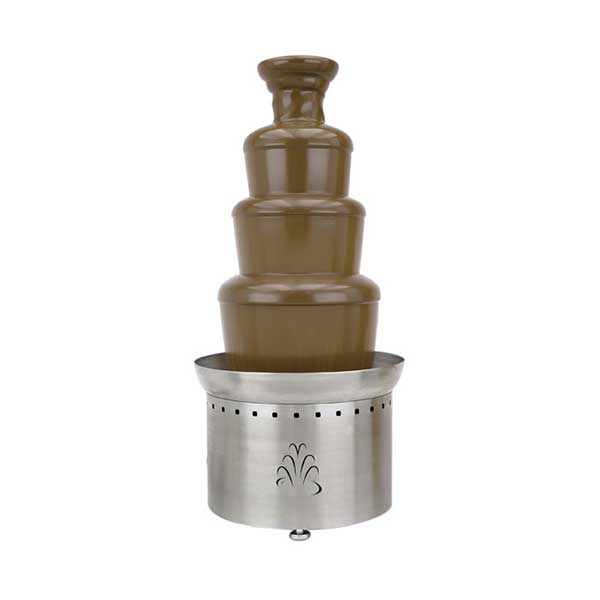 Chocolate fountains are still gracing the dessert buffets at special events. They bring something special to the dessert table and make the event a little more interactive for guests. Because they're used so often, rental companies and event venues need to ensure the fountains they purchase can hold up to the constant use. Consumer chocolate fountains that can be found at most home goods stores are not manufacturer for frequent use and because of this, problems can arise. Commercial chocolate fountains will provide the durability and size required for events of larger sizes.
Cost of Commercial Chocolate Fountains in Canada
The cost of a commercial chocolate fountain in Canada ranges from $2210.94 to $5695.00 (not including taxes and delivery). Commercial chocolate fountains are much more expensive than the chocolate fountains you can buy in store because they feature larger motors, heavy duty carrying cases, multiple tiers that can be re-arranged for different chocolate fountain designs, and are generally larger in size and stature to service more event guests.
Commercial chocolate fountains generally range in size from 27" tall to 40" tall and can service between 125 – 400 people. They hold between 10lbs to 22lbs of chocolate fountain chocolate in either milk or dark chocolate and generally can be disassembled to place in the dishwasher.
If you're interested in a quote for a 27 inch, 35 inch or 40 inch commercial chocolate fountain: