Not all of you might be aware that we are the Canadian Distributor for Chillin' Products, Inc. Chillin' Products produces the Fill n Chill® Party Table designed to hold ice and keep food and beverages cold. One of the questions we often get asked is: How many drinks can fill n chill tables hold? It's a great question and because we're in the habit of answering customer questions on our blog we've got the answer for you...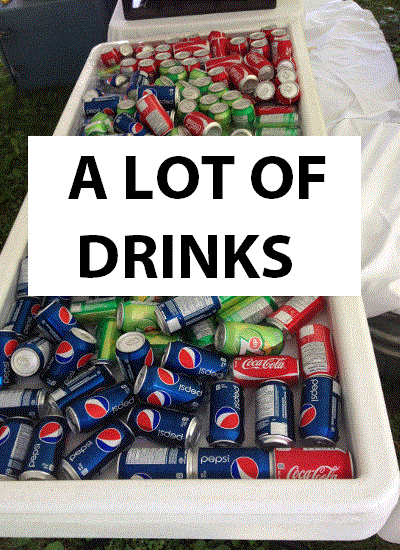 But in all seriousness – a Fill n Chill party table can hold between 156 – 192 cans or between 13 – 16 cases of 12. Hopefully this helps you plan out your future drink minimums for your next event!
If you're interested in getting a quote for a Fill n Chill table for your next indoor or outdoor event, contact us for more information.