I've written a few blogs about how spring was coming. How it was almost here. How it was time to get ready for spring. Well spring is here. We've had several customers start putting orders in for the tables and chairs to replenish and add to their inventories. We've had new party rental stores purchase White Resin Folding Chairs so that they can compete with existing rental companies who already have these popular chairs. Event Rental companies are looking at our Chiavari Chairs with their new lower pricing and choosing the colours that they think will rent.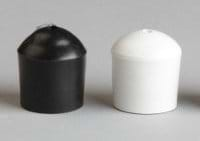 But not everything has to be new. If you've invested in our NES Reliable Plastic Folding Chairs, and some of the chair glides have gone missing, give us a call. We've got chair feet in grey, white, black, and tan available in whatever quantity you're interested in for just $0.20/ea. The chair glides are exactly the same chair feet used by our factory on new chairs, and are relatively easy to pop on or off. The chair glides are round, and will work with any chair which has legs that are .75 inches in diameter.
If you've had your NES Reliable White Resin Folding Chairs for a couple of years, the padded seats may have seen better days. If the chair frame is still in good shape, why not just replace the chair pad? At $5.00/ea, it's a relatively inexpensive way to refresh your existing inventory and you can use the money you would have spent on replacement chairs expanding your inventory in other areas. The chair pads come in black and white and are available individually.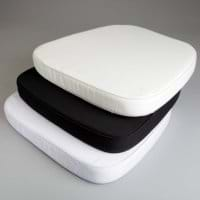 On the Chiavari Chair side of things, we stock fabric and vinyl chair cushions with Velcro ties in black, white, and ivory. If your cushions are looking a little ragged, replacements can be had for $5.00/ea for the fabric cushions and $7.50/ea for the vinyl. Investing in an alternative colour of cushion can provide choices to your customers who are looking at your venue or thinking about renting chairs for their special event.
NES Reliable Round and Rectangular Tables are incredibly strong, but sometimes they need a little love. We have multiple sizes of round table feet available if yours are missing or if they've seen better days. We also have replacement table clips which hold the tables legs when they are folded up. Replacement table feet and table clips are available in whatever quantity you are looking for at a price of $0.35/ea.
Spring is all about renewal. Plants and animals that have been in hibernation or just eking out an existence waiting for the sun to come out and shine down are waking up and getting active. If you have any questions about how you can renew your inventories, or if you are interested in a quote for any of the products that I've listed, please don't hesitate to drop us a line.