We had a potential customer ask us a question regarding our plastic folding tables which we were 98% sure of the answer – but we weren't 100%. That doesn't sit well with us so we decided it was time to test it out. The client asked "Does food or wine stain plastic folding tables?" And from the best of our knowledge it isn't extremely easy to stain the tables (we did leave a folding table outside for almost a year of Canadian weather) but it can definitely occur – particularly with some of the more difficult stains. So I thought I would test this out – determine whether the answer made sense – and if there was a way to fix the stain once it occurred. Check it out below:
1. I mimicked the spill occurring on the table. I chose Red Wine, Ketchup and Coffee for the stains I would put on the table. The reasoning behind those choices: I thought they would be the most common stains/spills that would occur during a special event.
2. I let the table sit 5 days. Here's what it looked like after 5 days: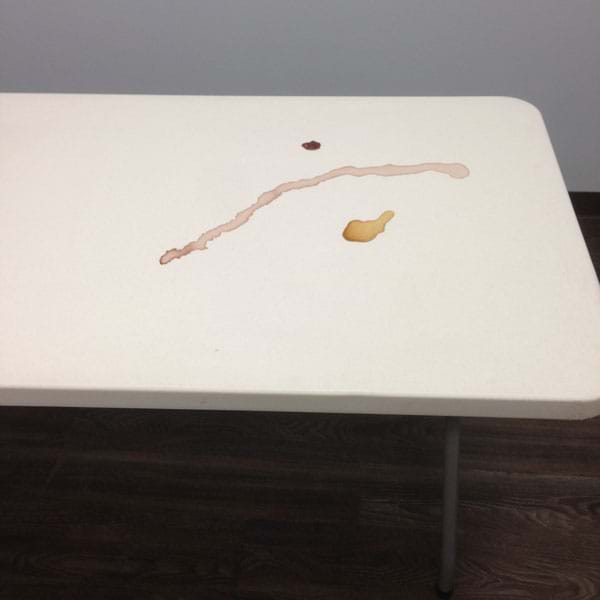 3. Then I wiped off the stains to check out the damage.
This picture shows the table after wiping off the coffee. I used water and a paper towel plus my elbow grease.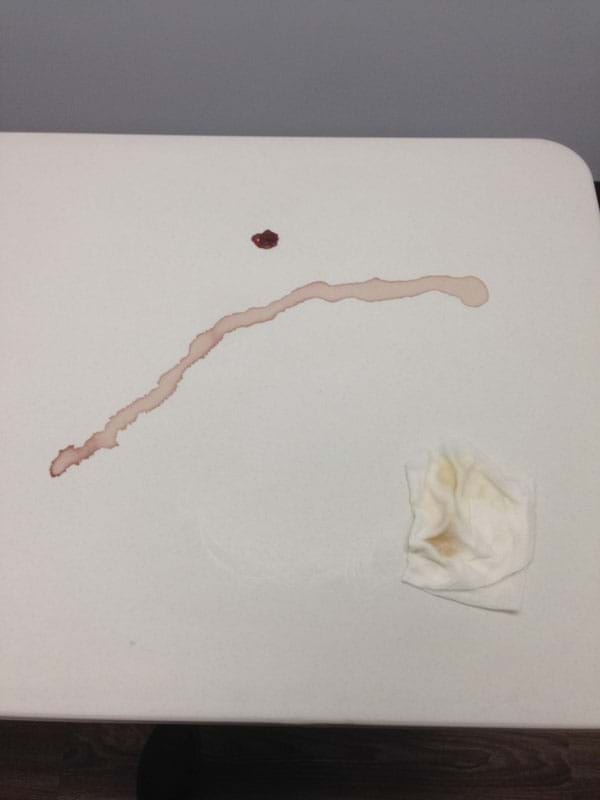 Here is the table as I'm wiping off the red wine (again with water and paper towel):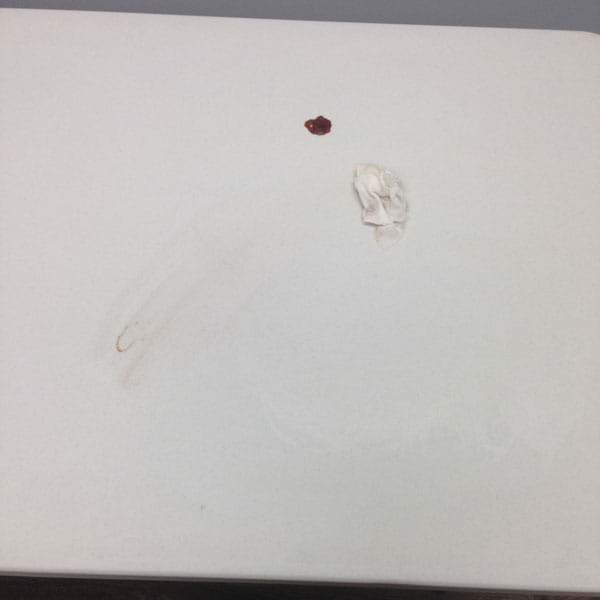 And how the "stain" (or lack thereof) looks once complete: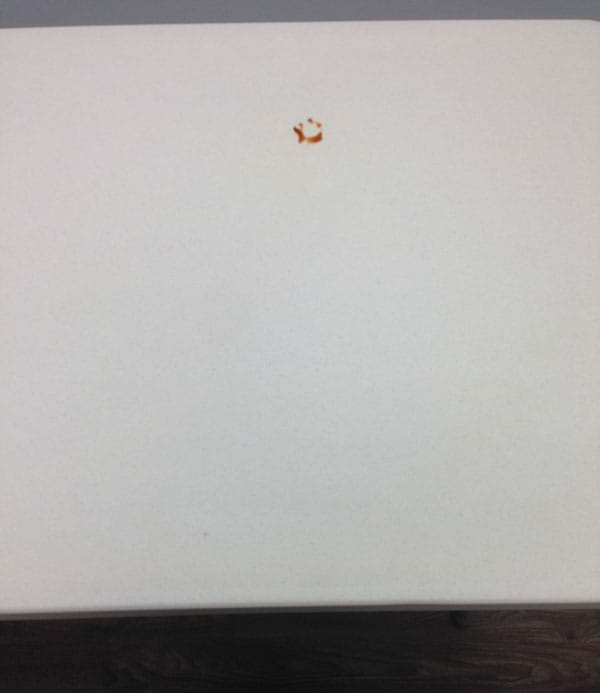 And here is what the ketchup looks like after a cleaning of water and paper towel: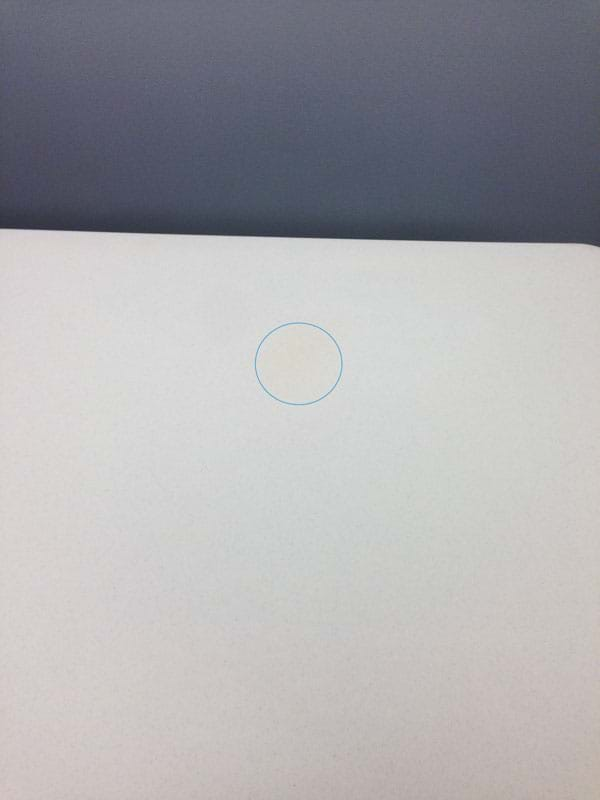 Ketchup was the only substance that slightly stained the table – I've circled the stain in the photo because it is so faint that sometimes I thought my eyes were playing tricks on me.
Hopefully this test provides you the answer you required regarding whether our plastic folding tables stain!
If you would like a quote on any size of our plastic folding tables: