Chiavari Chairs are quite common in today's event industry. Weddings, corporate functions and other events rely on the Chiavari chair for its elegance. With so many different kinds of resin Chiavari chairs on the market, I thought it best to examine our Chiavari chair and showcase what's inside the chair.
Resin Chiavari chairs can be sold with or without Chiavari chair covers and Chiavari chair cushions. We include both in the price of our Chiavari chair. Party rental companies should always specify with their event supplier what is and isn't included in the base cost to ensure they're comparing apples to apples. Resin Chiavari chairs also don't necessarily come with a steel frame structure. Because we're focused on providing a high quality, durable Chiavari chair, our resin Chiavari chair includes a steel frame in the core of the chair to ensure its strength and product longevity.
Below is what the resin Chiavari chair looks like when cut in half: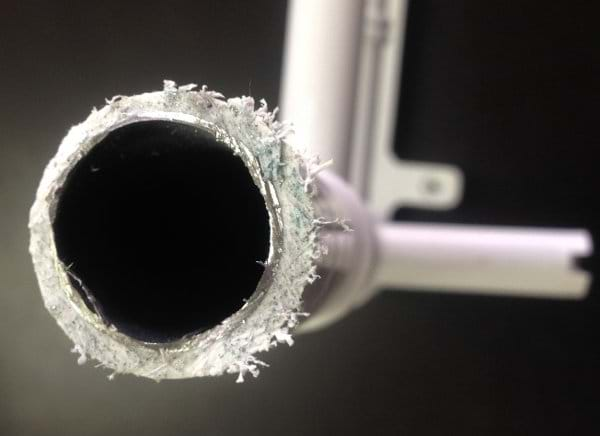 The steel frame is 1mm thickness with 4mm of resin surrounding it. Because it is not made of solid resin, but has a structural steel frame, it ensures the Chiavari chair can easily hold 1000lbs and will not easily break should a guest decide to lean back on the chair.
For information on National Event Supply's Chiavari chairs including a custom shipping quote to your location: