Candle wax is something that party rental companies that rent out event tablecloths have to deal with on an ongoing basis. Candles and tea/votive lights are an event staple that adds great ambiance to the event – but can be a huge pain to remove – and can potentially stain. We had a customer let us know our spandex cocktail tablecovers had been stained by candle wax so I thought I would test to see whether I could remove the candle wax from spandex tablecovers without staining. Here are the steps I took below:
Before Picture of Candle Wax on Spandex Cocktail Tablecover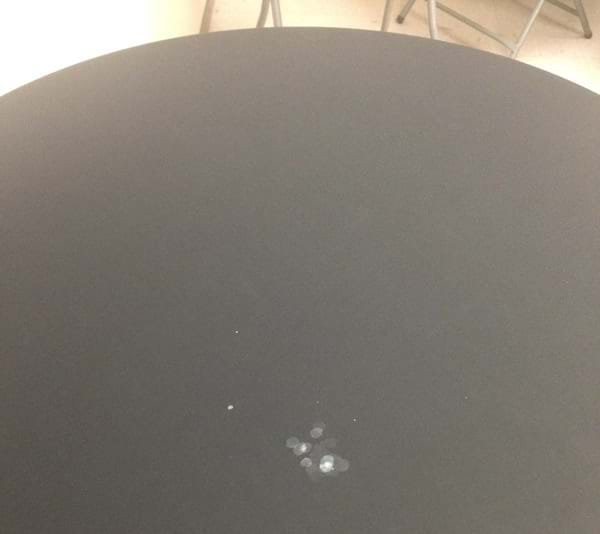 Here are the items you will need to remove the candle wax:
A–Paper Towel
B–Cardboard
C–Iron with multiple temperature settings
D–WD-40
E–Baking Soda
F–Dawn
G–Toothbrush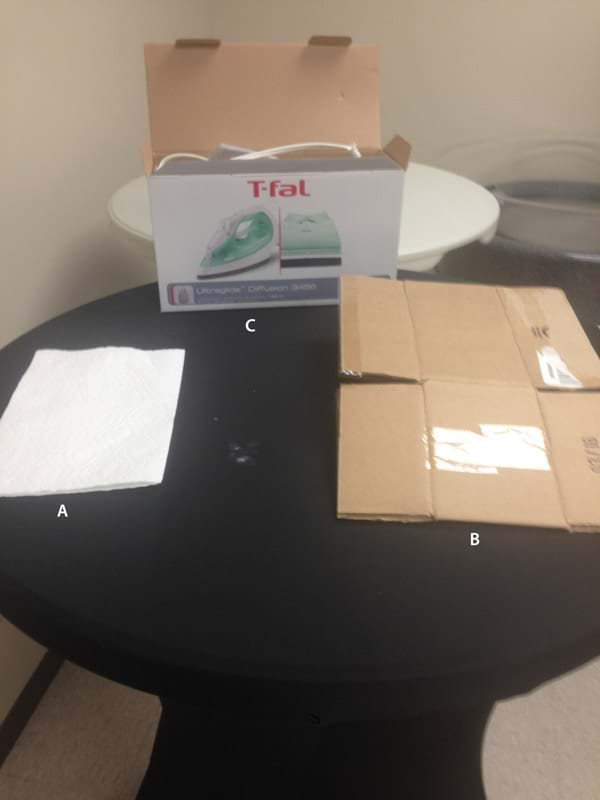 Place the cardboard and a piece of paper towel under the stain between the table and the fabric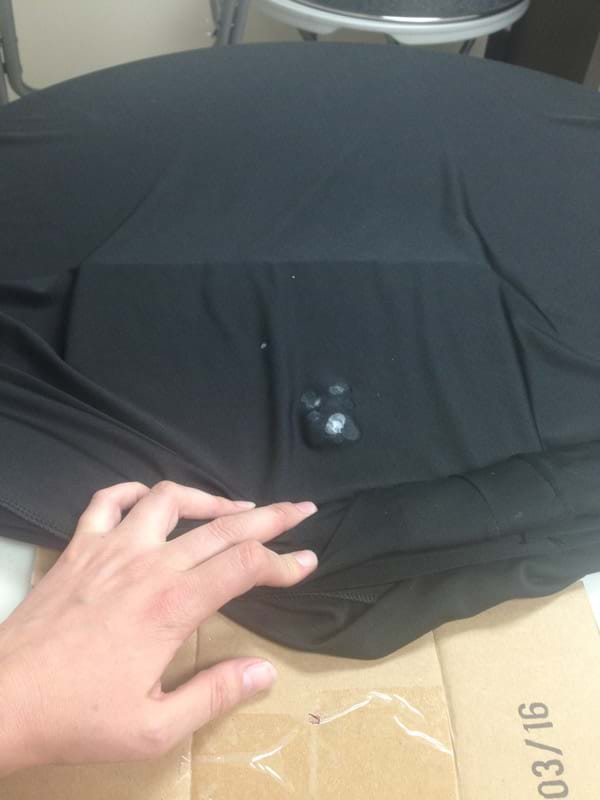 Place a piece of paper towel on top of the fabric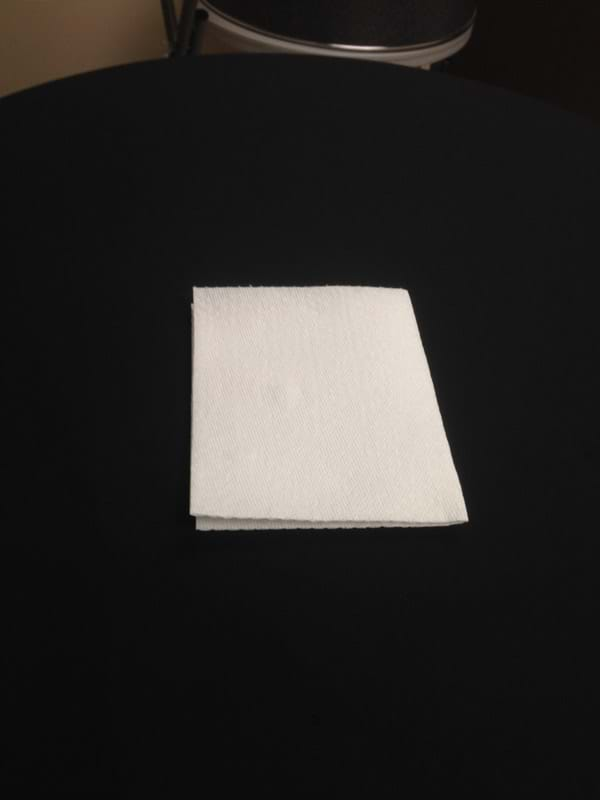 Heat iron on low-medium setting and then press the iron on top of the paper towel. The wax will reheat and melt into the paper towel.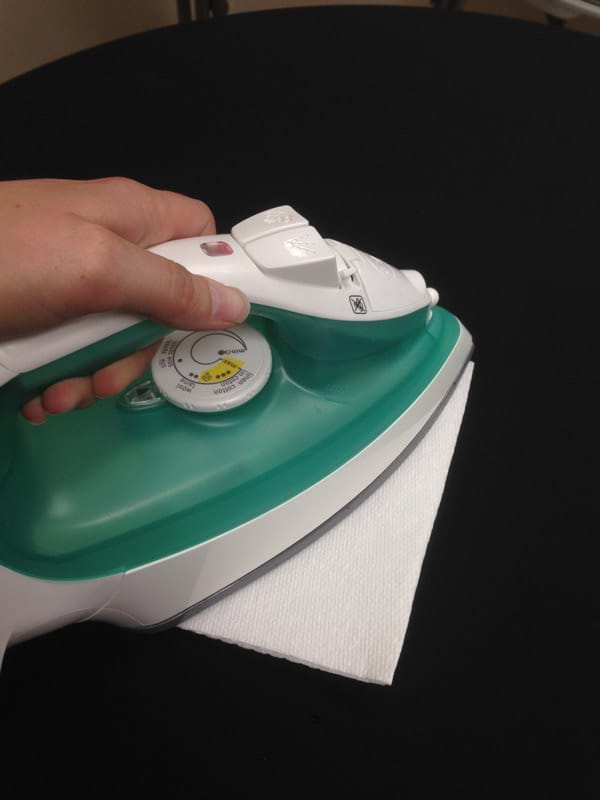 Here's what it will look like after the wax has been melted into the paper towel – like you have an oil stain now.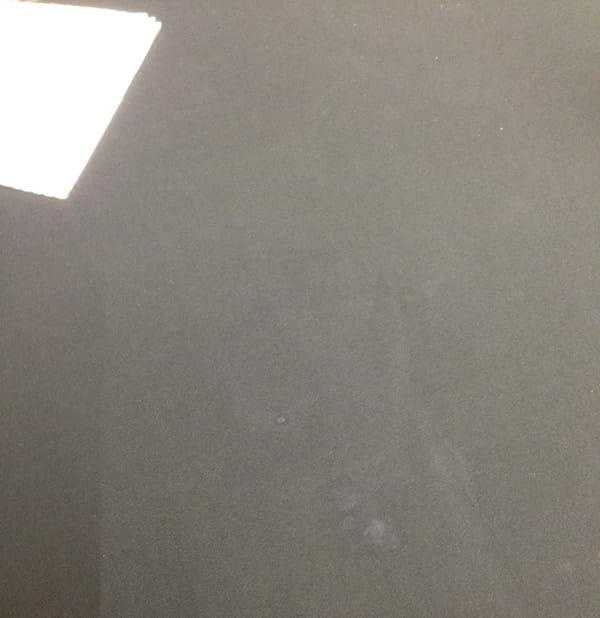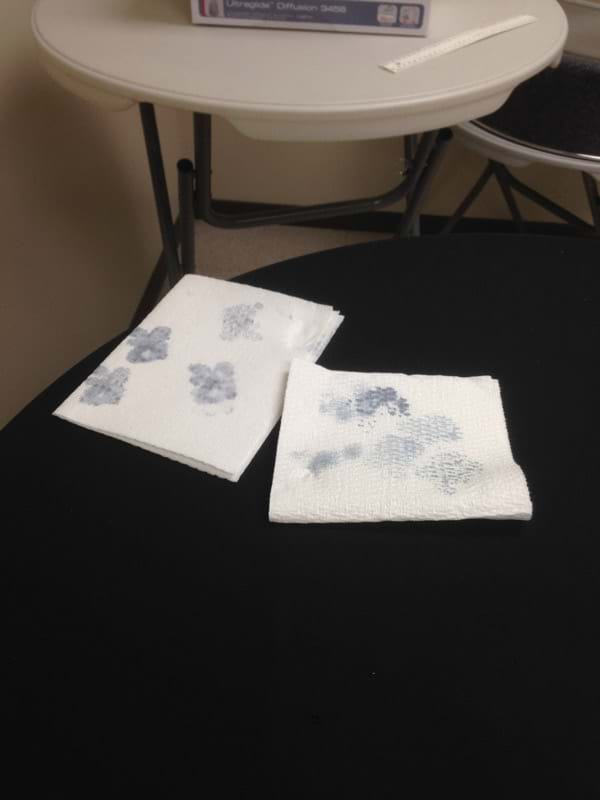 Squirt WD-40 onto the oil stain. If it is a small amount of candle wax, you may prefer to put a little WD-40 into a bowl and use a q-tip to put WD-40 onto the stain.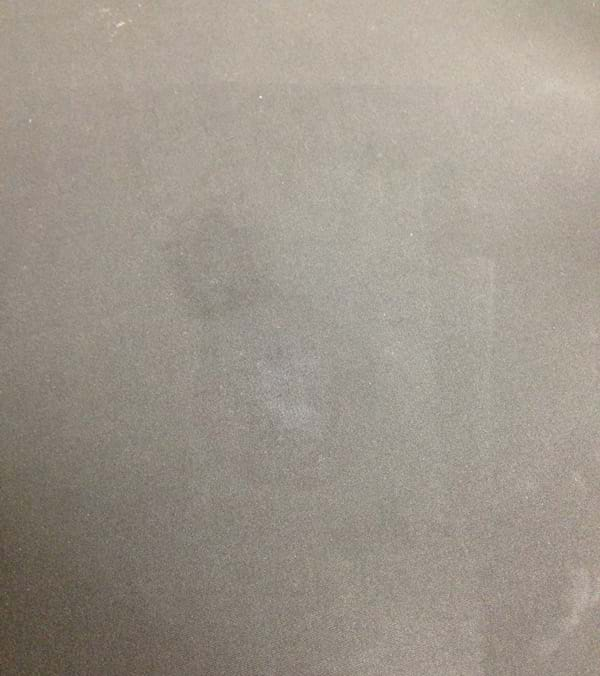 Sprinkle a liberal amount of baking soda onto the WD-40.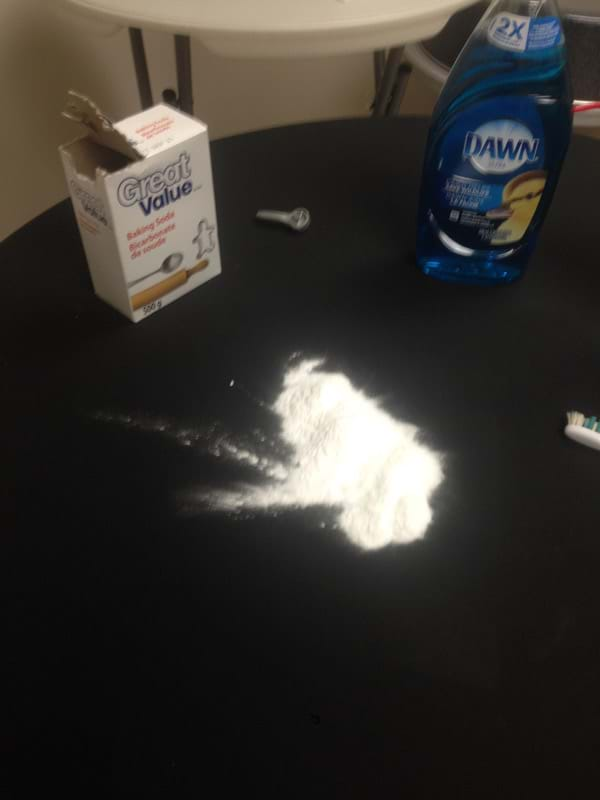 Use the toothbrush to brush the baking soda into the stain. You will notice it clumping as it pulls up the WD-40 into the baking soda. Once it has clumped, discard the used baking soda.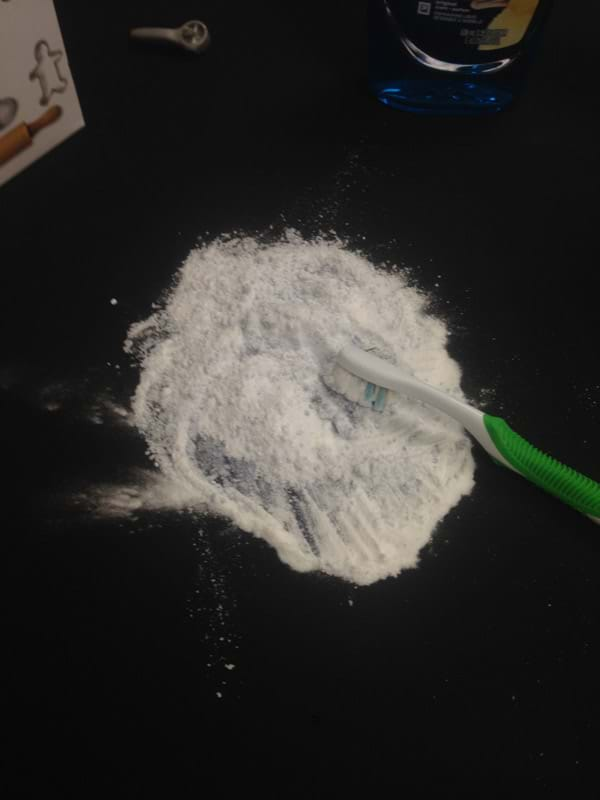 Keep sprinkling on baking soda and brushing it until there are no more clumps.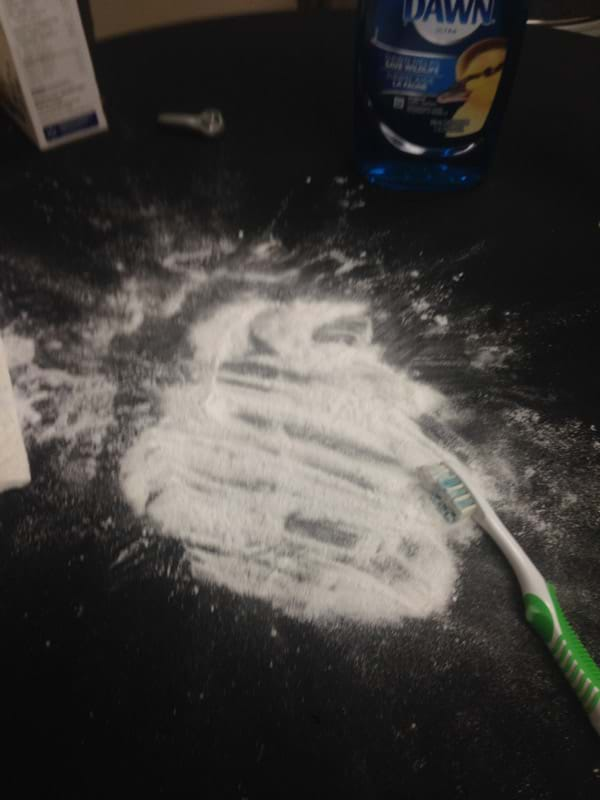 Put Dawn on the baking soda and use the toothbrush to rub it in. Then let it sit for a bit to pre-treat.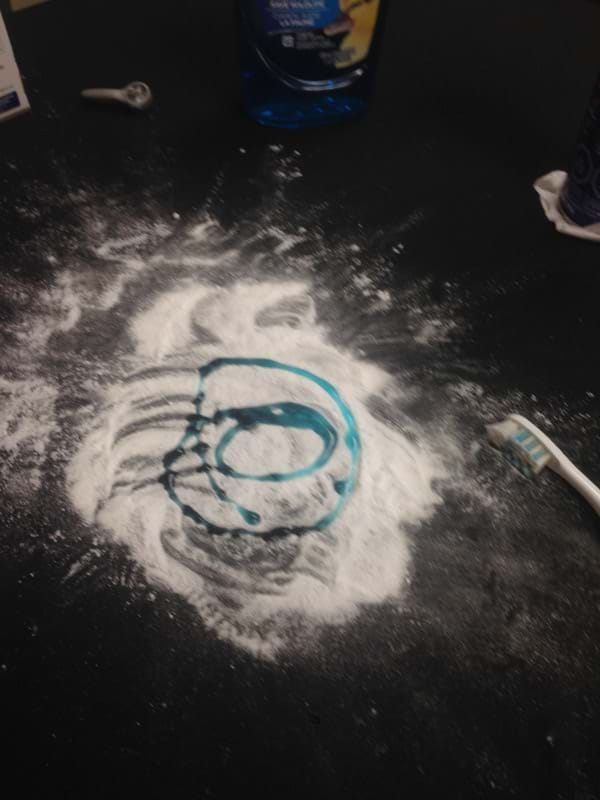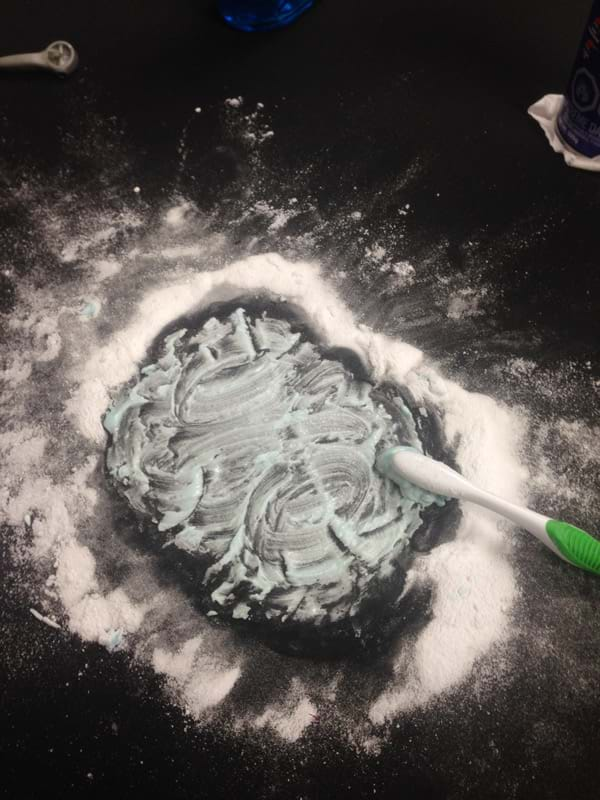 Throw the spandex tablecover with baking soda and dawn into the washing machine with lukewarm water and regular liquid detergent. Tumble dry on low.
Voila! Good as new!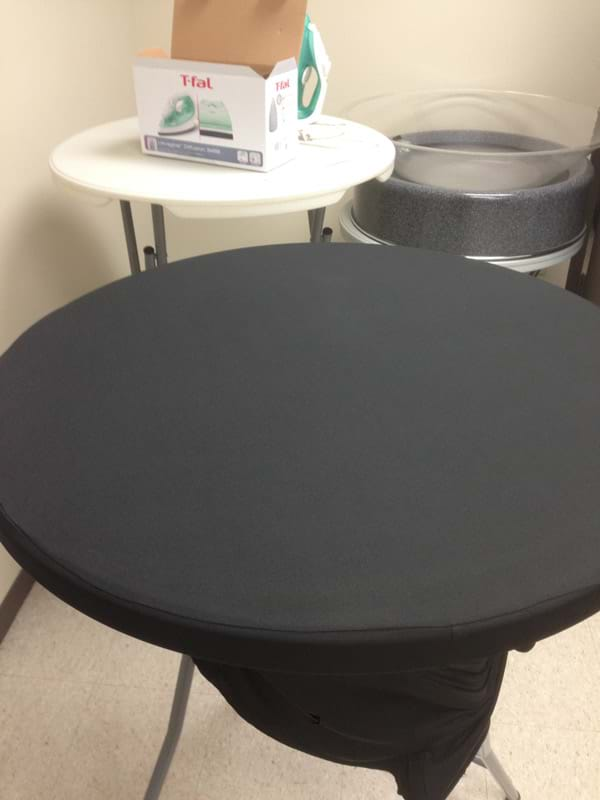 If you're interested in a quote for any of our colours and sizes of spandex tablecovers: