Our melamine platters and bowls are a really popular line of serveware for party rental and caterers to purchase. We've seen a lot of really great feedback on the durability and look of the melamine – in particular that it looks almost identical to porcelain with more durability. Recently though, we had a potential customer stump us with a question we'd never been asked before about our melamine – can your melamine platters and bowls stain? This is a fantastic question to be asked and one we wanted to inquire about further – both so we had the knowledge for future reference and also to answer that customer's concerns. So we set up an informal test to test whether our 14.5" square melamine platter would stain. Take a look at the test and results below:
1. Put a number of different acidic condiments and sauces on the platter. Top Left = Pasta Sauce. Top Middle = Mustard. Top Right = Ketchup. Bottom = curry powder mixed with water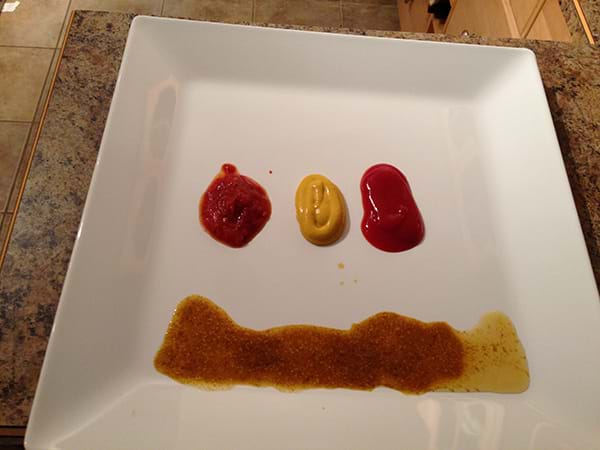 2. Let the stains sit for a total of 37 hours before washing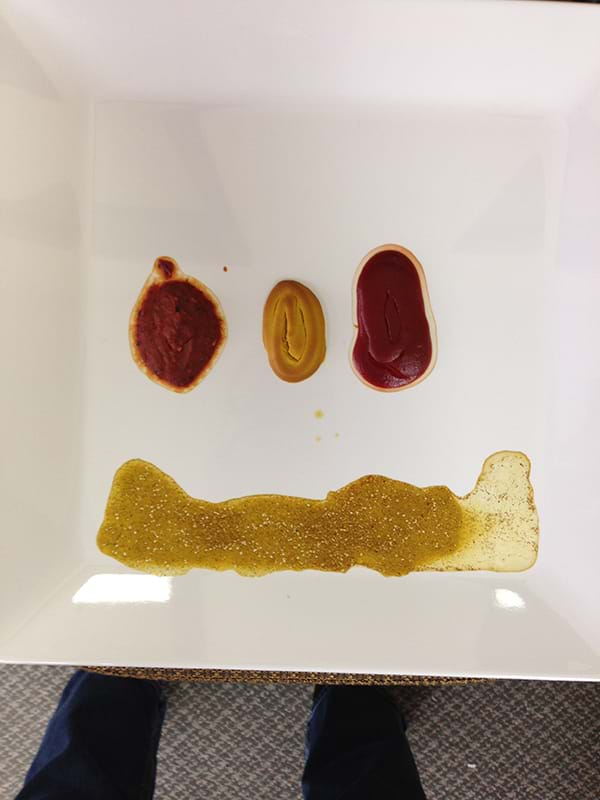 3. Wash off Stains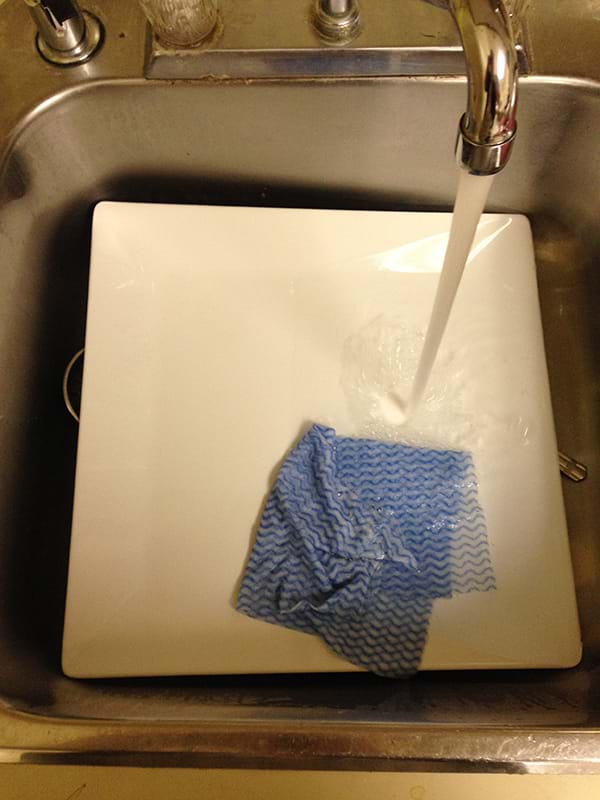 4. Photograph the evidence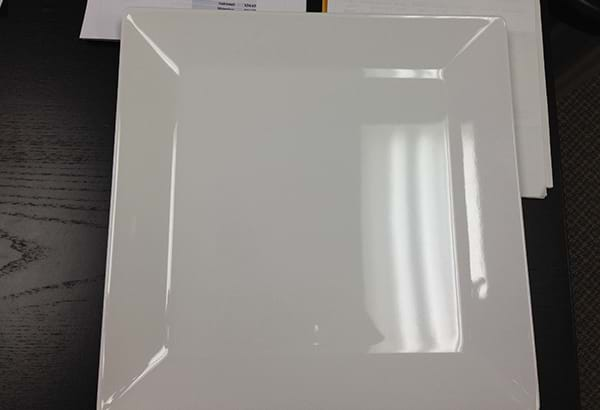 As you can see there is no staining that has taken place. Even with closer inspection it looks as if the acidic condiments did not even touch to glossy exterior finish of our melamine platter. Since our melamine platters and bowls are made at the same factory we assume that this test should apply to our entire line of melamine serveware.