Monday morning started off with another container. The warehouse staff have been hard at work offloading it and getting orders ready for customers. This container includes a shipment of our cruiser tables – a staple to any standing cocktail reception or wedding.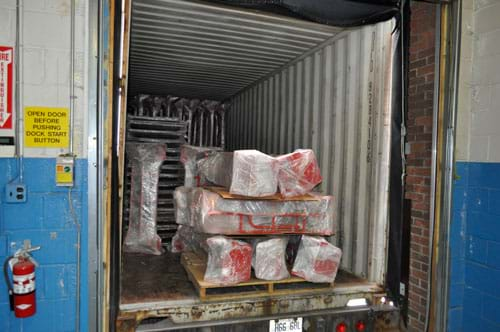 Our wood cruiser tables have been out of stock for a little over a month so we are ecstatic to finally have them back in stock in time for the busy event season in Canada. Available in Square and Round Wood Table Tops of 24", 30" or 36" dimensions, the cruiser tables can be purchased at a height of 30" high or 42 1/2" high. We also have the ability to buy all pieces of the cruiser tables separately in case you want to buy one table top and both a 30" high and 42 1/2" high pole or if you lose a cruiser table base in transportation or rental.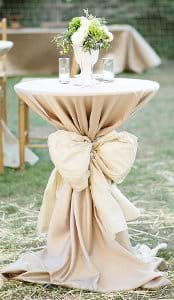 Last week we received another container in of our folding cocktail tables. Our cocktail tables have a plastic table top of 32" in diameter and can be purchased in a 30" high or 42" high table. They are dramatically easier to set up and tear down as they are folding and do not have the multiple parts a cruiser table has.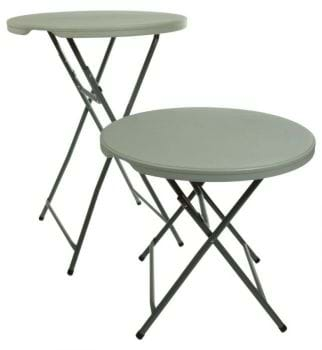 If you'd like a quote including shipping to your location for either the folding cocktail tables or wood cruiser tables: