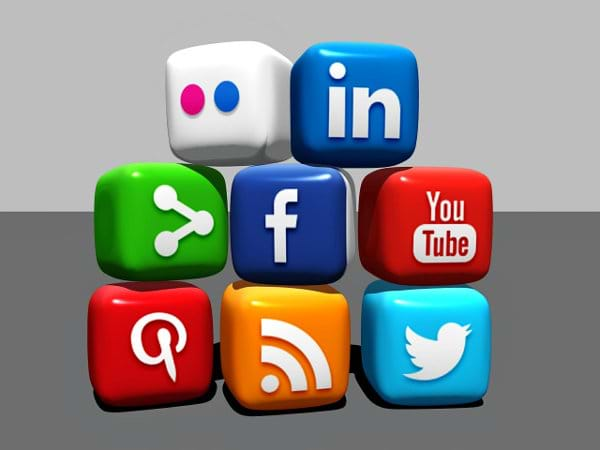 If you're not already on social media, you need to be. Just look at these stats that showcase the opportunity that exists for your business:
80% of businesses indicated that their social media efforts increased traffic.
92% of all businesses indicated that their social media efforts have generated more exposure for their businesses.
More than half of businesses who've been using social media for at least three years report it has helped them improve sales.
While mainstream media likes to exaggerate claims that social media is a passing fad, dying etc., the fact of the matter is – it's not going anywhere. In fact, it's changing the very way we do business. It helps your customers find social proof regarding your business. It allows your customers to interact with you in a non-formal, no pressure forum. It helps small businesses gain market intelligence by listening to customer feedback.
But I get it. It can be completely overwhelming with where to start. That's why I've compiled 6 tips for event rental companies to use to get started with social media. These tips should provide you with the formula necessary to begin using one of the most powerful (and free) marketing tools at your disposal.
1. Figure out your business goals for engaging in social media.
Do you want to gain a loyal following or generate traffic and business leads? Or do you want to do both? What you share and how you interact with followers on social media determines your business goals. For example, if you're interested in generating traffic and business leads, make sure that you're sharing links that lead back to your own content. However, if you're interested in gaining a loyal following create contests, giveaways, and share other people's content that is relevant to your followers.
2. Choose the right social media platform for your business
You want to make sure that you're choosing the right social media website to post to, to attract and boost your brand and business. Check out this fantastic article by Scott Levy, author of the book Tweet Naked to learn about each of the social media platforms and select the one(s) that offers the best opportunity for reaching your ideal audience. Pinterest, in my opinion, is the perfect social media platform for event rental companies to showcase their special event equipment as well as humbly brag about their extraordinary weddings and special events either planned or rental products provided for.
3. Create an Account
This is the optimal place to include your website, and a little bit about you or your company so potential followers and prospects can get to know your brand or personality. Upload a nice photo of your team in front of your offices and then include a background image that speaks about what your organization does.
4. Start Slow
Because you can either be overwhelmed or not sure how to start posting on social media, it always makes sense to start slow. Once you've determined the platforms you'd like to engage on, create social media accounts on those sites and follow a number of people in your industry. Look up your competitors and check out who they follow for ideas. Then, simply sit back and watch/listen to what the people you follow are saying. It's the best way to become comfortable with a platform. You can actively see how others are engaging on the site and mimic them until comfortable.
5. Learn the platform's features
Before you go and start posting or replying to someone's post, learning the different features and how to post, repost / retweet, share links etc., will reduce the anxiety associated with taking the next step into engaging with prospects and customers. To learn the different features of each platform, check out the links below:
6. Create your first post!
I'm sure your question about this tip is what should I post? Do I post my own content or content from another business? The bottom line is you need to do both. Most social media experts, say using the 80-20 rule makes the most sense. Use 80% of other people's content and 20% of your own. If you want to engage with brides, consider sharing interesting and relevant articles from Stylemepretty.com or brides.com about wedding planning. If you're looking to appeal to the corporate event planner, bizbash.com should have some articles of interest to share. As far as your own content is concerned, write a short post on what tradeshows you'll be exhibiting at shortly or if you are frequently asked the same question, write a post that answers it.
Hopefully this blog post gives you a good jumping off point to get started in the wide world of social media. If there's any questions or concerns regarding social media, make sure to ask in the comments! I'd be happy to help however I can. Also – when you're set up on social media, make sure you follow National Event Supply on Twitter, Facebook, Google Plus, and LinkedIn.