Looking for new specials to offer for the fall / winter season? What about doing a limited time offer special on risotto? Risotto is not only what I would consider an adult comfort food but can be a low cost menu item made wonderful with some white wine and seasonal vegetables.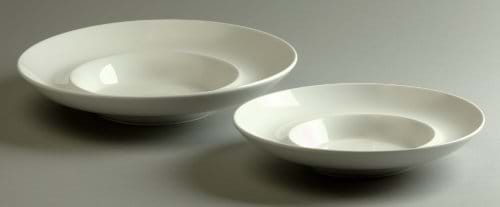 If you have risotto bowls on hand this is an easy special to consider. Risotto bowls are one of those versatile restaurant dishes that can not only be used for risotto but also for stacked salads or interestingly plated main entrees.
To help get your inspiration juices flowing I've rounded up some restaurant-worthy recipes that can be easily featured in a risotto bowl of your choosing. Check them out below:
Risotto with Parmesan Peas by Chef Michael Smith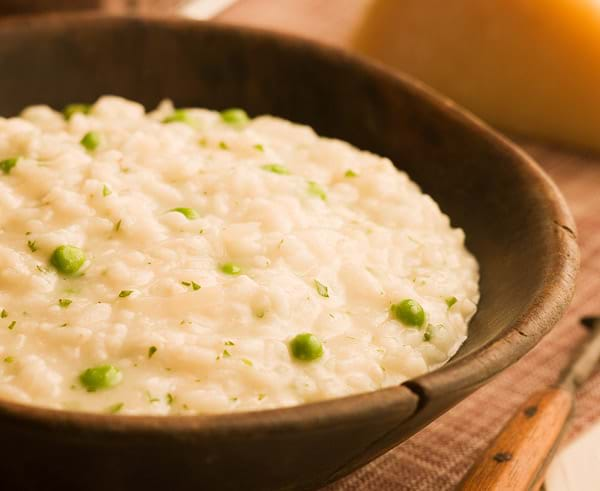 Parmesan cheese…farm fresh peas…..white wine…have I got your attention yet? Chef Michael Smith is known for his simple, healthy and fresh cooking style while being a passionate ambassador of the lovely Prince Edward Island and its resources. Risotto with Parmesan Peas is a fresh, delicious risotto worthy of a spotlight on the specials menu as a side or entrée.
Check out the full recipe here.
Sweet Vanilla Risotto with Poached Peaches and Chocolate by Chef Jamie Oliver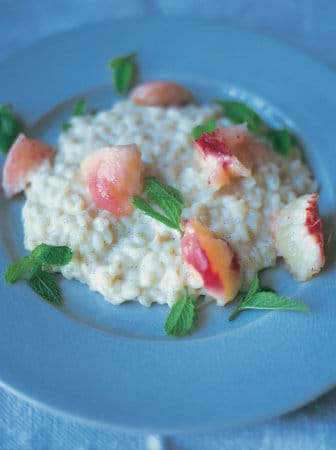 A twist on the classic risotto, and similar to a rice pudding, Chef Jamie Oliver once again innovates a risotto into a delectable dessert. Per his website, Jamie states that this recipe "...has to be one of the best rice puddings I've ever made! It's lovely served with the peaches, but you could also use apricots, strawberries or rhubarb."
Check out the full recipe here.
Cheddar Cheese Risotto by Chef Nigella Lawson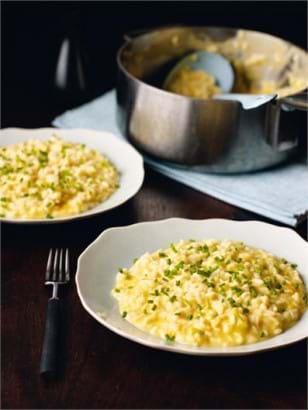 A grown up and (I'd like to think) sophisticated version of a classic and comforting macaroni and cheese, Chef Nigella Lawson has perfected this fall classic in risotto form. A perfect blend of sharp cheddar and starchy rice, this risotto is relatively easy to make (as far as risottos go!) and would pair perfectly with a delicious white wine.
Check out the full recipe here.
Stacked Caprese Salad by Chef Tyler Florence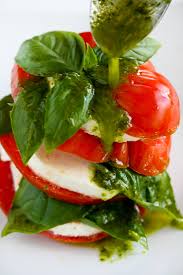 Photo source: www.steamykitchen.com
A risotto bowl is still a bowl and as such is perfect for stacked salads or a seasoned salmon nestled on a bed of saffron rice. To switch up the recipes and if you don't already have it on the menu, a stacked Caprese salad makes a great option plated on a risotto bowl. Chef Tyler Florence pairs succulent tomatoes with mild bocconcini cheese with the classic balsamic and olive oil for a simple yet scrumptious special.
Check out the full recipe here.
I hope these recipes spark your creativity in some of the options that exist for warm fall menu specials. And if you need a guinea pig, I also don't mind being the taste tester to your new inventions – just sayin'.