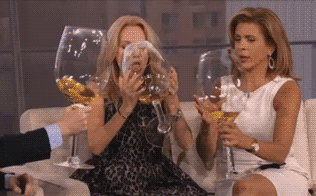 If you're considering purchasing glassware or crystal – whether it be wholesale or retail pricing – and you've done research on the web or experienced firsthand some of the problems associated with glassware in commercial environments such as restaurants, caterers or party rental companies.
The 4 most common problems associated with wholesale glassware:
.
Problem #1: Stems breaking or popping off the bowls
With stems breaking or popping off the bowls of the wine glass this tends to occur when the crystal stemware is being transferred to different locations – even with proper glassware racks. Generally the bumps in the road cause the wine glass bowls to separate from the stem of the glass. There's unfortunately little that can be done to fix this if you see high rates of this happening other than buying better quality glassware. At National Event Supply, in the 2 years that we have been selling stemware, we have only heard of one party rental customer instance where 24 of their 1000 champagne flute bowls popped off the stems – and we offered to replace them free of charge on their next order.
Problem #2: Breakage Rates
It's unfortunately the nature of the glass business. Glass is a notoriously breakable material and even with proper care and careful transportation breakage occurs. Are you aware of your breakage rates? Because of its delicate nature it makes fiscal sense to be keeping track of your breakage rates. We managed to win over a restaurant in Toronto who was averaging a breakage rate of 3 glasses per day with a higher priced glassware provider. They're now paying 25% less per glass and so far our glasses are performing admirably.
Problem #3: Wine Glass Stems or Bowls not uniform
There are two different kinds of glassware existing on the market: handmade and machine made glassware. Machine made glass means that the molten hot glass is blown into a mold all by machine ensuring consistency of shape while retaining a steady quality. It is a much faster process and allows better affordability in the glasses produced. Handmade glass is mouth blown and molded by slowly nudging, stretching and rolling the blown glass into shape. Because of the time consuming nature of this process and how skilled the artisans must be to produce this glass, handmade glass tends to have a higher price point. Also, because it is made by an artisan, consistency – while strived for – is lacked where shape is concerned. If you have a detail discerning bride who strives for uniformity, a machine made glass will be your best bet for ensuring the quality and consistency of shape is there for her. National Event Supply only stocks machine made glassware & crystal because we want to ensure we can promise our customers a quality made, consistent product.
Problem #4: Glass or Crystal Containing Lead
Per one of our earlier blog posts on the top questions asked about crystal and glass stemware: Lead crystal has been the primary form of crystal glassware since its inception. With the recent awareness and movement away from BPA due to health concerns, there has been debate on the use of lead in crystal. It is advised that you should not use lead crystal containers to store beverages for periods of time longer than a day. As per Riedel's website, assuming that "worldwide legal standards are met and also surpassed", there are no issues or concerns with using lead crystal on a daily basis. The lead addition to the crystal and glass is supposed to add sparkle, give more weight to the stemware, and increase its durability. That being said (and we're a little biased if truth be told) our crystal stemware sparkles just like a Twilight vampire in the sunshine. If you're still not 100% sure lead crystal is the right move for your company, National Event Supply only stocks lead-free crystal glasses.
For more information on our different lines of wholesale glassware and wholesale crystal stemware: