It's that time of year again! Holiday parties, Canada and much of the United States becoming a winter wonderland, and color authority Pantone® releasing its 2014 color of the year. The internet including social media is already abuzz with talk and predictions of what's next for the design, fashion and event world.
Last year the first week of December brought us the year of Emerald—which as Pantone describes is "a lively, radiant, lush green. A color of elegance and beauty that enhances our sense of well-being, balance and harmony."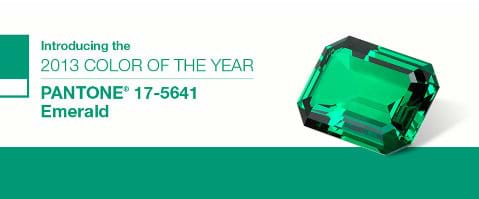 Image courtesy of Pantone.com
Events galore featured this jewel tone in charger plates, specialty linens, tapered candles, Chiavari chair sashes, and more.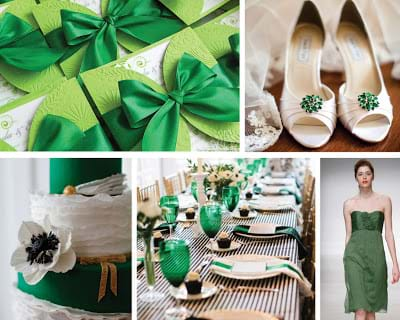 Image courtesy of Weddingomania.com
2012 was the year of Tangerine Tango—which as Pantone stated was "a spirited reddish orange, [that] continues to provide the energy boost we need to recharge and move forward."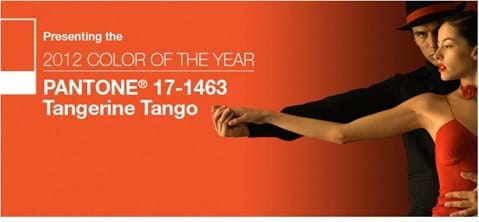 Image courtesy of Pantone.com
As for 2014 and what color it holds in store for us, Sherwin Williams has already taken the bold step of tweeting out what their pick for color of the year is:
Our 2014 Color of the Year is… #coloroftheyear pic.twitter.com/esjOdpUnSj

— Sherwin-Williams (@SherwinWilliams) November 22, 2013
It is of course a Sherwin Williams paint color.
iStock Photo on the other hand has interviewed some of the world's color gurus what their pick for 2014 would be. In a wonderful infographic, 11 designers stated everywhere from charcoal gray, to 4 different shades of blue, a vibrant green, a jewel toned purple, a tomato red and a bold black. Check out the infographic here to see their predictions and why.
As event professionals, you are frequently on the forefront of the industry, having access to highly sought-after customer opinions. As we say goodbye to November and hello to the very last month of 2013, what colors are you seeing pop up in holiday events and 2014 spring events?
Make sure you follow the Pantone Color of the Year 2014 hashtag on Facebook and #coloroftheyear on Twitter to find out the announcement coming this week! Or you can follow National Event Supply on Facebook and Twitter—we'll be informing all our followers as well.