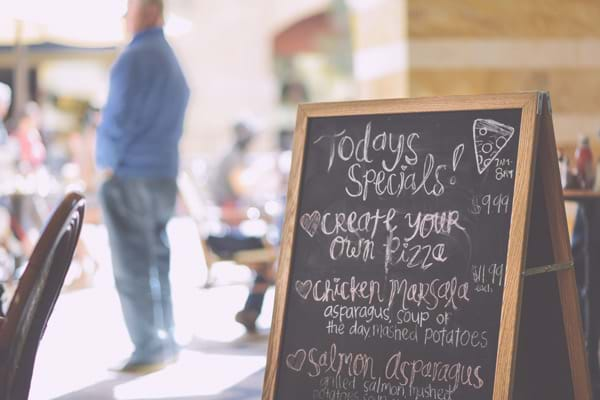 I absolutely love cookbooks – but like most people out there – I don't have enough space for any of them. And between you and I, they're more coffee table books in my house; nice to look at but rarely used. But Executive Chefs are responsible for continually providing specials that will bring in new and repeat customers. This means a high level of experimentation as well as a multitude of cookbooks. Cookbooks are expensive enough as an average individual but when your passion is food, I suspect they can end up taking a lot of your paycheque if you're not careful.
I was browsing through Reddit yesterday and came across a user who posted a public service announcement to buy cookbooks used on Amazon. It occurred to me that (ravenous reader though I am) I had never thought to buy a cookbook (or any book for that matter) used online. Sure, I've stumbled across a used bookstore on my travels and nothing gives me a greater pleasure than buying a novel for less than $5. But with used bookstores few and far between these days, having an online option to turn to is helpful.
Here are some of the best used online book stores I found that both Canadians and Americans can use to buy cheap cookbooks for testing new recipes.
Powell's Books is an independent bookseller serving Portland, Oregon, since 1971. They employ over 530 people across five Portland-area stores and Powells.com, and our book inventory exceeds two million volumes. They have such a special place in Portland's heart that they routinely rank on the list of one of Portland's top attractions. Passionate about books, they host over 500 author events a year, in addition to children's story times, writing workshops, game demonstrations, and book clubs. They ship their vast collection of books globally.
Amazon doesn't need an intro as to who they are but don't forget that when looking for cookbooks there is a "More Buying Options" link that will take you to all Amazon sellers who are selling the book used. With ratings including % positive seller ratings, seller information, reviews, condition of the book and more – you're well aware what you're going to be receiving.

Thrift Books was started in July 2003 in a storage unit in Kirkland, WA, with a commitment to provide quality, cheap, used books at the lowest prices anywhere. Just two months after founding the company, the first book was purchased and shipped: Charlotte's Web, by E. B. White, for $4.74. With warehouses distributed across North America, they have brought scale and innovation to processing and selling used books, allowing us to continually grow selection and ship even faster to Thrift Books customers. They also offer signed book copies, rare and vintage books. True to their goal of bringing the joy and benefit of reading to as many people possible they have donated more than 1 million books internationally to combat illiteracy.
Founded in 1995 by two couples from Victoria, AbeBooks.com went live in 1996 and immediately made hard-to-find books easy to locate and purchase. Their unique inventory of books for sale from booksellers includes the world's finest antiquarian books dating back to the 15th century, countless out-of-print gems, millions of signed books, millions of used copies, a vast selection of college textbooks and new books too. AbeBooks Inc. was acquired by Amazon.com, Inc. in December 2008 and remains a stand-alone operation with headquarters in Victoria, British Columbia, Canada, and a European office in Dusseldorf, Germany.
Hope this helps lessen the sticker shock for you!