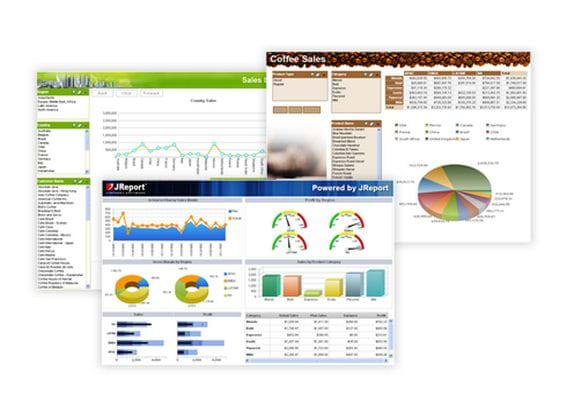 The Party and Equipment Rental Industry is undergoing a mass transition from paper based processes to software based processes – not only to keep up with the technological times but also in an effort to standardize rental processes, become more efficient and therefore more competitive in this industry.
Investing in software of any kind can be a time consuming and often anxiety ridden process. Having the right questions available to either ask the software vendor or your team will help guide you along the process and ensure you're choosing the best rental management software for your business needs.
1. Is there a limit on the number of inventory products, number of contracts issues or number of concurrent users you can have on the software?
Asking a question like this will ensure that the software solution is scalable and able to grow with your organization. There's nothing worse than being stuck with a system that limits your growth so knowing the answers to all three of these is important.
2. Can it be accessed from a client site, from the road, at the office and pretty much anywhere at anytime?
It isn't reasonable to expect to be tied to a computer in the rental industry so having the ability to access the rental management software to track the location of your rental fleet, take photos of equipment at the job site and tie back to a customer's contract, get signatures upon delivery and the ability for drivers to mark when a delivery has been made and that they're moving to the next job is super important.
3. Is there a service level agreement for the software solution?
You want to know that there's levels in place to ensure that you have as close to 100% uptime with the software as possible. If the software is going down, and you're unable to operate your business having a service level agreement in place helps ensure the company can be held responsible. Most cloud-based software solutions should have this in place.
4. What reputation does the support team have?
You want a software vendor that has a stellar support team so if anything goes wrong, you can access support in a quick and timely manner. Support should be available 365 days of the year during your regular business hours. Additionally, a number of software vendors should have a user forum where their customers can go to troubleshoot their own issues before escalating the problem.
5. Can the software be customized?
Most rental management software – and any enterprise software these days for that matter, is customizable to fit an operation's needs. Writing down ahead of time what specific items you need to be customized – such as custom reports to run your rental operation – will help ensure the software can be altered to fit your processes and how you best do business.
6. What software integrations does the rental management software work with?
I can imagine that as a rental company you could be running a customer relationship management solution such as Salesforce or SugarCRM and an accounting system such as Sage Simply Accounting or Quickbooks. Life is so much easier with a closed-loop process so being able to integrate all your current software with your rental management software is worth inquiring about. Map out your current rental processes to ensure that you're comfortable
7. Are there regular updates to the software?
Requirements in the rental industry change from year to year. Perhaps the country you reside in enforces a new law that you need to track in the software, or Google Glass becomes how we all do business – whatever the case may be, knowing that the software vendor is continually updating the software ensures that you stay ahead of the trends instead of behind them.
8. What analytics does it track and what reports can you run?
Realistically you want to be able to run reports so you're able to work ON your business not IN your business. Being able to track things such as seasonal inventory demand on a year over year basis for example is an important report to have.
9. Is there training and a self-service knowledge base available?
Implementing a new rental management software is only one half of the puzzle – the other half is actually being able to use it. You want to make sure there's adequate training available and self-serve knowledge base articles so you can help yourself. Having the articles available in video demos as well would be helpful.