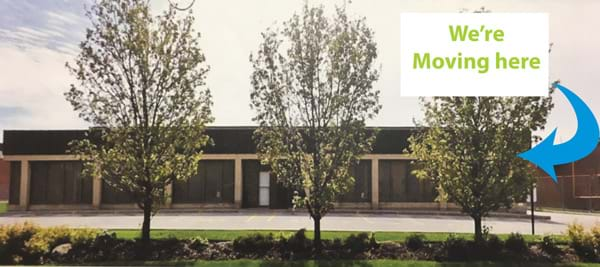 Exciting news everyone! We're moving on up (to a new warehouse that is). We're packing up our Mississauga Head Office and warehouse and moving to a new location that will give us more space to grow.
Because we're growing like crazy.
We needed more elbow room and a larger warehouse gives us the flexibility needed for continued growth over the next several years. Even more important than that, a larger warehouse equates to more event equipment – of the products we already offer as well as the ability to offer even more relevant products to the party rental, foodservice and hospitality sectors.
Don't worry, we're not moving too far away. Our new location is only about a 5 minute drive from our current warehouse (directions from old location to new location here) – and only one additional exit off Highway 427. Not only is it close, it's a lot bigger which is perfect for a growing organization.
As of December 19th, 2016 we will have moved to our new warehouse location at:
3544 Nashua Drive
Mississauga, ON L4V 1L4
Google Map
Moving will begin December 1st to the new location. We will be open for business during this time and working out of our current warehouse at 3280 Caroga Drive, Mississauga, ON. If you're planning to pick up product or visit our showroom at 3280 Caroga Drive, please call ahead first to 1-800-827-8953 or 905-795-1667 to ensure the product is not already at the new warehouse. We will do our best to make this move as painless for you as possible.
Exciting Things to Come — Thanks To You
The best part of growing, moving, and making announcements like this is knowing it's all possible because you trust us to provide your company with high quality event equipment. Knowing you stake your company's reputation (in part) with the products we provide you is always humbling, but a move like this puts the remarkable events of our company's history into the forefront of our minds. We're grateful for your continued trust and business and look forward to seeing you at our new warehouse sometime soon!