One of the perks about attending the Rental Show is the ability to see all the trendsetters in one convenient location. I thankfully had a chance to walk the show floor on the last day of the 2016 Rental Show in Atlanta, Georgia and started to see some trends forming as I wandered. Trends in special event sales can be useful as they help party rental companies forecast what their clients may want to rent this upcoming season. Without further ado, here's a list of the trends I uncovered on the show floor:
Rose Gold
Playing off of the Rose Quartz Pantone Colour of the Year, Rose Gold cutlery, table linens and other décor items were all over the floor.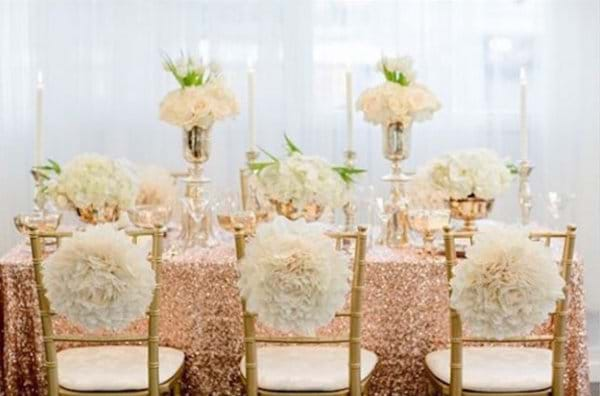 Photo Source: Brit + Co
Hammered Metal Serveware
Lending itself to a more modern and contemporary event, hammered metal serveware in stainless steel and other metals such as copper have gained popularity.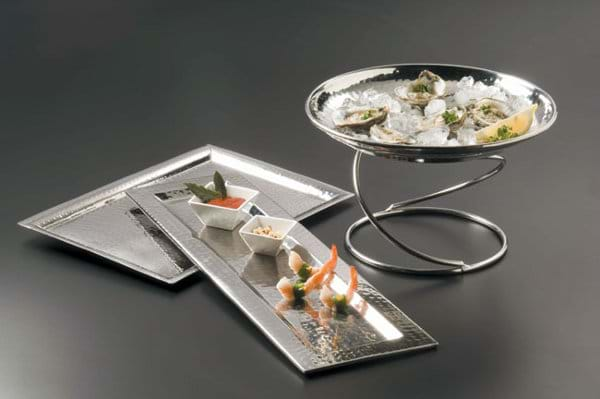 Photo Source: American Metalcraft
Rustic Event Equipment and Event Décor
Economy Tent had a great looking rustic setup in their booth at the rental show featuring burlap tablecloths, and Whiskey Barrels. Palmer Snyder showcased a rustic folding table featuring antique sewing machine legs along with a wood top adjustable stool (regrettably both not on their website). Crossback chairs are still trending as well for upscale events with unlimited budgets.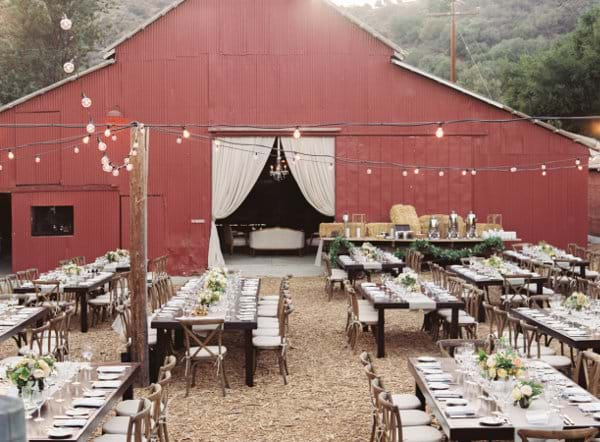 Photo Source: Style Me Pretty
More Leasing Companies
This Rental Show brought out a lot more rental company focused leasing companies – who understand how to provide leasing / financing to seasonal businesses. Vendors at the show included:
Allied Financial Solutions
ClearView Financial
Full Circle Finance
GreatAmerica Financial Services
Lynnray Financial Corp
M2 Lease Funds
OFE Business Credit
Priority Capital
Mobile Luxury Washroom Trailers
There's definitely a separate rental industry devoted to the renting of portable toilets. What seems to be stemming from the wants of the consumer market though, are more luxurious toilet facilities when a rental is necessary.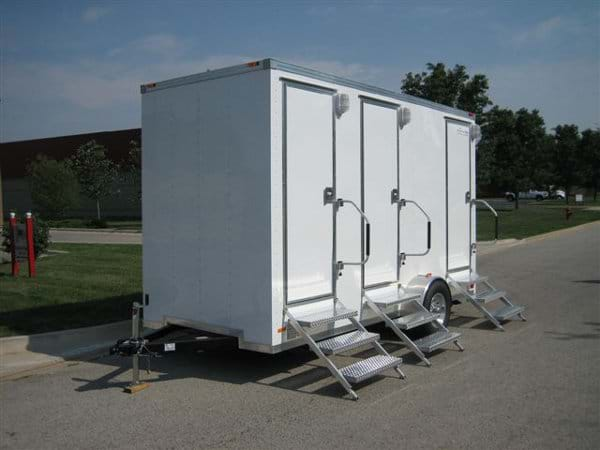 Photo Source: Comforts of Home Services
Modern and Contemporary Lounge Furniture
At the opposite end of rustic, there were definitely more contemporary and modern lounge furniture that were shown on the floor. Home décor aesthetics in the forms of lounge areas with comfortable couch seating and stylish armchairs is becoming a trend in the higher-end special events.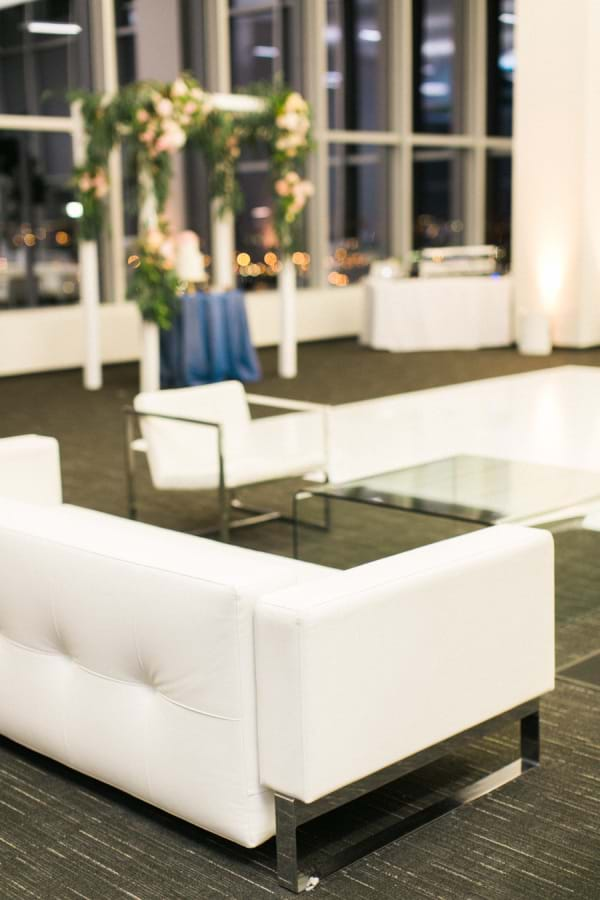 Photo Source: Style Me Pretty