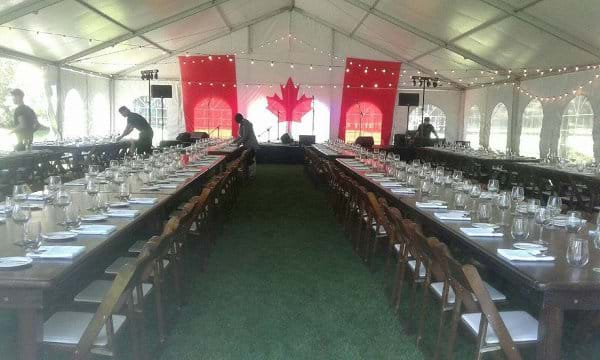 Image courtesy of: Elite Party Rentals
We had a really busy spring and sold more than we expected of some of our bestselling event tables and wood folding chairs. We've been out of stock on cruiser tables in particular since early May and Harvest Tables since the Rental Show in February. It has been painful not having the stock since it's something we try our absolute best to maintain ample levels at all times.
I'm pleased to announce that all sizes of cruiser tables, their individual parts, solid wood harvest tables and dark fruitwood folding chairs are all now back in stock.
We've already contacted our backorder list to let them know they are able to pick up and we've shipped all outstanding orders so if you're interested in a quote on any of the cruiser tables, harvest tables or dark fruitwood folding chairs: