Chiavari chairs are a special event staple partially because of their stacking abilities as well as their elegant design. Most event venues and party rental companies know they're going to stack their Chiavari chairs – especially when they're buying 100 – 200 chiavari chairs at a time. What they don't always know – is how to stack them.
We've had a few customers ask us this question and thought it best to write a blog post on whether you should stack chiavari chairs with cushions on each seat – or whether you should stack Chiavari chairs without cushions.
Our answer: We would not recommend stacking your Chiavari chairs with the cushions still on the chairs. We will not replace cushions that have been damaged in this way and do not stack the chairs in our warehouse in this fashion.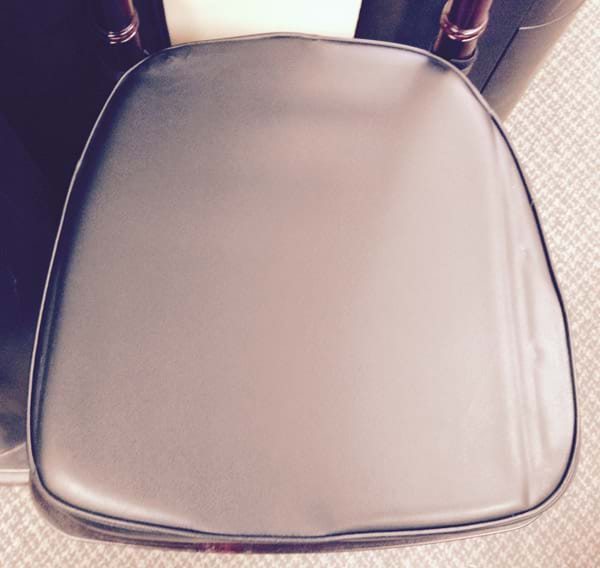 Why don't we stack Chiavari's with cushions on them? We don't stack Chiavari chairs with cushions on them as the weight of the Chiavari chair stacks can damage the foam insert of the cushion. This leaves permanent indentations in the foam which in turn could prevent a bride from renting the chairs (or a bride from renting your venue space with the chairs). We would recommend taking the cushions off prior to stacking. This will ensure your chair and cushion investment is maintained. This also applies if you have Chiavari chair storage covers. We would still recommend the cushions be stored separately from the Chiavari chair and Chiavari chair storage cover.
If you're interested in a quote for resin Chiavari chairs in gold, white, silver, mahogany, or black: