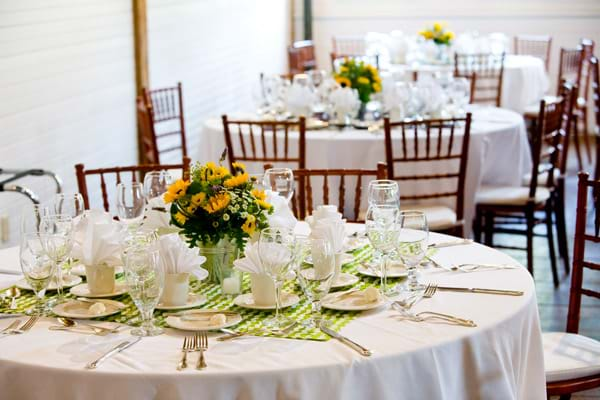 A lot of our customers buy large quantities of our inventory items in order to service special events such as weddings, corporate meetings, conferences etc. Because of this, we tailored our event chairs & folding table pricing to reflect the need to buy in volume.
Two years ago, we introduced event tablecloths in polyester and spandex fabrics. The tablecloths have been one of our best new products launched and have been sold extensively throughout the country. We've also made product adjustments (specifically surrounding spandex tablecloths) based on customer feedback to improve the product's functionality and make it easier for customers to use.
We've been asked over the past two years whether discounts could be offered for buying our event tablecloths in bulk. At the time our answer was unfortunately no. But I'm happy to announce that we've now built in volume pricing for all event tablecloths – spun polyester tablecloths, polyester tablecloths, spandex tablecloths, table skirting and wedding chair covers.
The greater the volume of these event tablecloths you require, the cheaper the cost per product will become.