Chiavari chairs are one of the best event chairs you can purchase because they have a relatively small footprint. Because each chiavari chair has a small footprint it allows for more chairs to fit around a table and more tables and chairs to fit in the event room = more revenue for the event venue and/or party rental company.
A resin chiavari chair measures 16 inches in width by 16 inches in depth while a wood chiavari chair measures 15 ½ inches in width by 15 ½ inches in depth.
To comfortably seat people around a 72 inch round table, 9 chiavari chairs fit around it.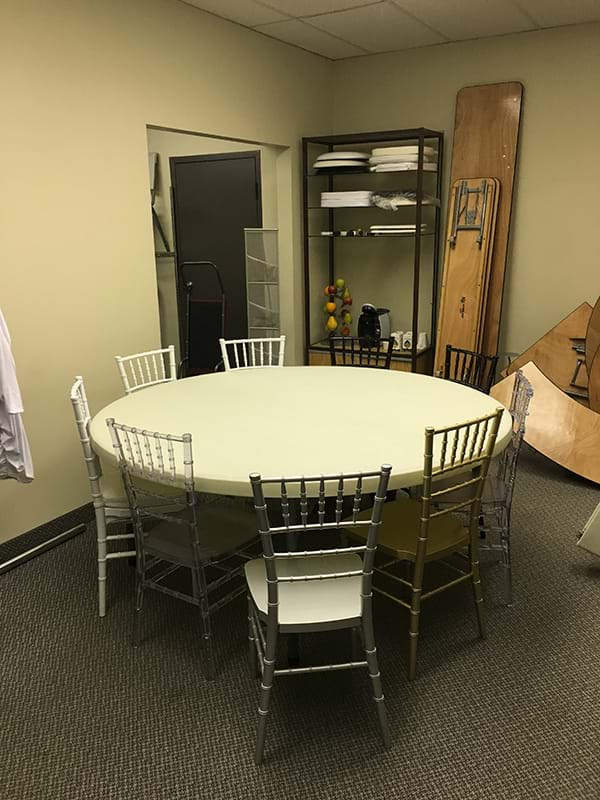 If you're looking to maximize the space and the venue (and don't care if guests have to straddle table legs – in the case of a plastic folding table), 10-11 chiavari chairs fit around a 72 inch round table.