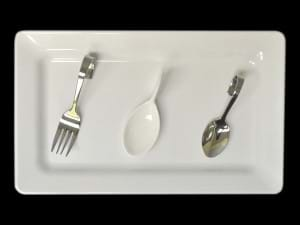 Melamine platters are a saving grace for caterers, restaurants and other foodservice organizations because they have the same aesthetic look as porcelain platters while generally being lighter to handle and less prone to breakage.
We recently had a customer who operates high-end grocery retailers in Toronto and also a complimentary catering arm ask us the question: Can Melamine Platters be used in Refrigerated Display Cases? What a great question!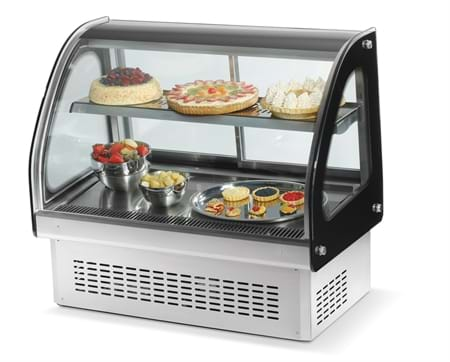 Photo Caption: Vollrath Refrigerated Curved Drop-In Display Case
Temperature controlled food counters are in any deli, bakery or grocery store and used to safely display food at their optimal temperature while allowing potential customers to view. Oftentimes, food is displayed on porcelain platters, or porcelain bowls. Melamine platters or bowls would work equally well as melamine works well in a temperature range of 2°C – 93°C (35.6°F - 200°F). Anywhere below zero degrees melamine platters and bowls will get quite brittle and breakage will more easily occur.
If you have a refrigerated display case in that temperature range, melamine platters and bowls will work quite nicely with your food offerings.